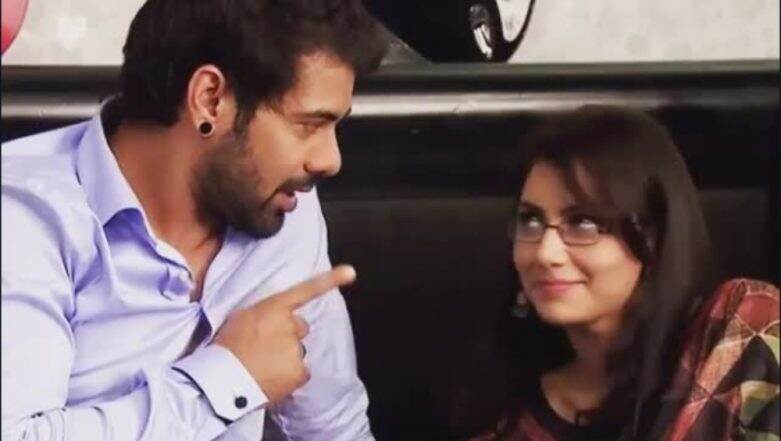 In yesterday's episode of Kumkum Bhagya we saw the principal takes all the students to a resort to avoid the storm. Abhi also stays back at the resort because the road ahead is blocked. Today's episode starts with Rhea meeting her friends who tell her that Prachi is at the same resort. Rhea tells them that she is not interested in starting the fight all over again. Prachi passes by at the same time. She and Rhea both go away without saying a word to each other.
Rhea goes back to her room and meets Abhi (Shabir Ahluwalia). Seeing Rhea, Abhi decides to speak to her. He remembers Pragya's (Sriti Jha) advice of talking to solve problems. Rhea admits she is jealous of Prachi and she feels Abhi likes Prachi more. Abhi tells Rhea that she is the most important person to her but he also asks her to tell sorry to Prachi. Kumkum Bhagya June 12, 2019 Written Update Full Episode: Abhi Misses Pragya as He Thinks About Rhea's Wrongdoings!
Meanwhile, Rhea goes to Pragya's room looking for Prachi. Pragya is happy to see Rhea taking the first step and invites Rhea inside the room. Rhea tries to back out from apologizing when she sees Prachi's face, but Pragya asks her to go through with it. Rhea apologizes to Prachi but Prachi doesn't accept it.
When Rhea leaves, Pragya convinces Prachi to give Rhea a chance to prove she has changed. Pragya then goes to get some food from the hotel. Abhi is in the same room too. Abhi and Pragya turns and sees each other across the room. Just then the lights go off and Pragya looks for Abhi in the dark before getting lost.
Abhi reaches out of the resort, looking for Pragya but only ends up getting wet in the rain. When he returns to the room he catches a cold which turns to fever. Rhea calls for a doctor, who will visit a little late. Till then she calls Pragya to help her take care of Abhi.