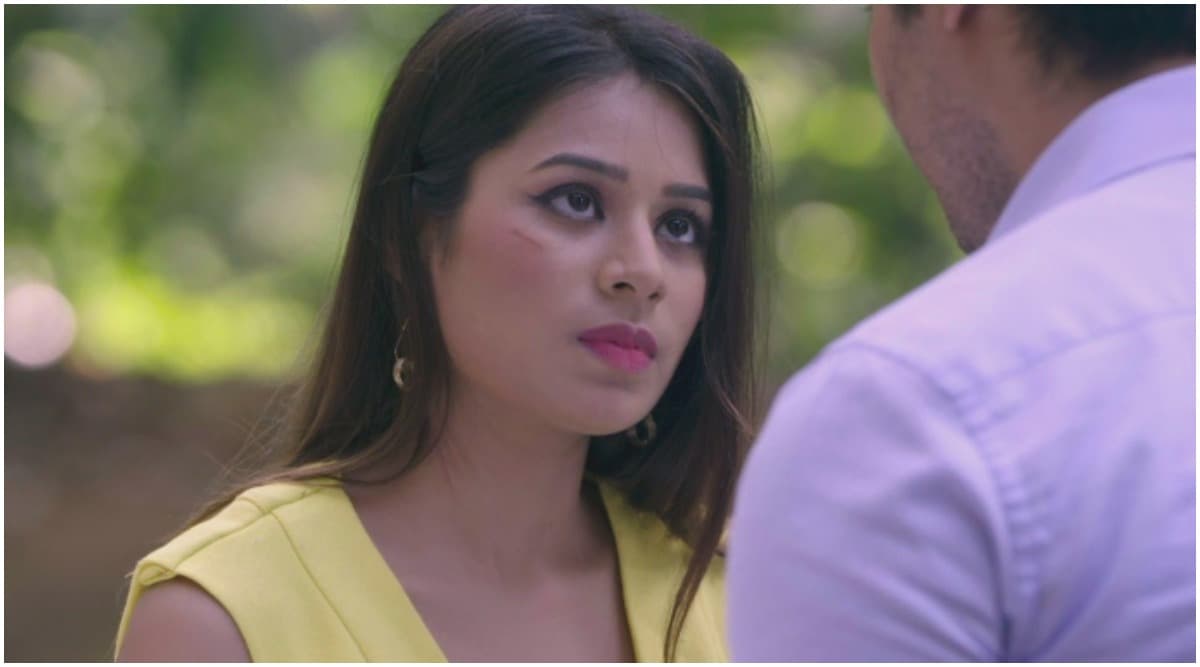 In yesterday's episode of Kumkum Bhagya, we saw Pragya asks Rishi to drop her to the Mehra house of the Diwali party. Ranbir's father Vikram fails in making his wife and mother get in a fight. Abhi leaves the party to meet Pragya. Aaliya notices him leaving but is unable to stop him. She realizes he must be meeting Pragya. Shahana decides to get rid of Shahana along with Prachi. She tricks Shahana to come to the terrace but something spills on Shahana's dress when she goes upstairs. Kumkum Bhagya October 31, 2019, Written Update Full Episode: Priyanka Decides to Hurt Shahana, while Rhea is Insecure about Ranbir's Growing Closeness to Prachi.
Tonight's episode starts with  Pragya (Sriti Jha) leaving the house with Rishi and gets in a car. Abhi (Shabir Ahluwalia) is on the way to Pragya's house and sees Rishi getting in the car. He is happy to see Rishi go away so he can spend some alone time with Pragya. When Abhi rings the bell he sees Madhu there and comes to know that Pragya is not at home.
On the other side, Priyanka turns off the lights and waits for Shahana on the terrace. Prachi goes upstairs to see why Ranbir called Sahana. When she goes upstairs, Priyanka attempts to push Prachi instead of Shahana. Rhea and Ranbir actually show up on the terrace. Ranbir pulls Prachi back to stop her from falling. Priyanka apologizes to Prachi saying she slipped on her gown. Shahana asks Ranbir why he called her. Priyanka says a waiter was pulling a prank on them.
Meanwhile, Abhi pays Madhu money to prank Pragya. Madhu cries on the phone telling Pragya she misses her and wants her back home. Abhi plans to surprise Pragya when she comes home.
Later, Sunny comes to Rhea's house and meets Sarla. Prachi also notices him but Rhea takes him away to another room. Shahana and Sarita call Rishi saying they want to go back home. Rhea and Priyanka take Sanju into a room and tell him that they have disabled the cameras in the room. They tell him that they have a waiter who will spike Prachi's drink. They tell Sanju to take Prachi in the bedroom and undress next to him when she is drowsy. They then plan to connect the camera footage to the big screen downstairs and embarrass Prachi.