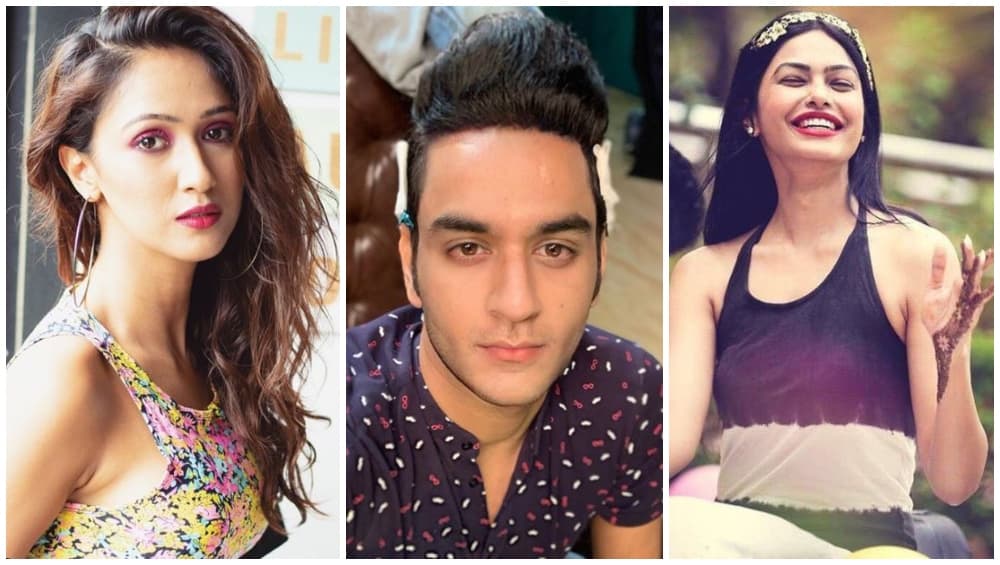 MTV Ace of Space 2 is now synonymous with drama, fights and entertainment. This time, an incident on the occasion of Ganesh Chaturthi has become the topic of discussion in Mastermind Vikas Gupta's house. During the Ganpati festivities, the houseguests had to perform on some dance numbers. And while Prakruti and Shruti's dance performance took away all the cake, another performance - Krissann Barretto and Rashmi Jha's act also grabbed quite a lot of eyeballs, for the pair's teeny-tiny smooch. MTV Ace of Space 2: Vikas Gupta Returns As The Mastermind For An Even Spicier Second Season
During their performance, Rashmi tried to kiss Krissann, making the latter quite uncomfortable with this strange behaviour. And the topic started heating up in the house. Soon after the performance, Rashmi continued to make Krissann uncomfortable with her behaviour in the room.
Not only did it go down well with Krissann, but it also made Mastermind Vikas Gupta lose his cool. What also caught Vikas' attention was that no houseguests addressed this issue or spoke about it. He ultimately decided to take it upon himself to give a piece of his mind to the contestants. He said during the episode, "You guys aren't even realising how important it is, it's not funny. You have your choices, you can speak the way you want to speak, you can act the way you want to act lekin koi aur insaan aapki wajah se uncomfortable horaha hai aur aapko woh funny lag raha hai? This is not acceptable." Yuvraj Singh's Sister-In-Law and MTV Ace Of Space Contestant Akanksha Sharma Granted Divorce From Husband Zoravar Singh!
What led Rashmi to behave this way? Is she to be completely blamed? Is there a strange equation brewing between the two? This incident has led to a series of speculations and questions for the viewers!