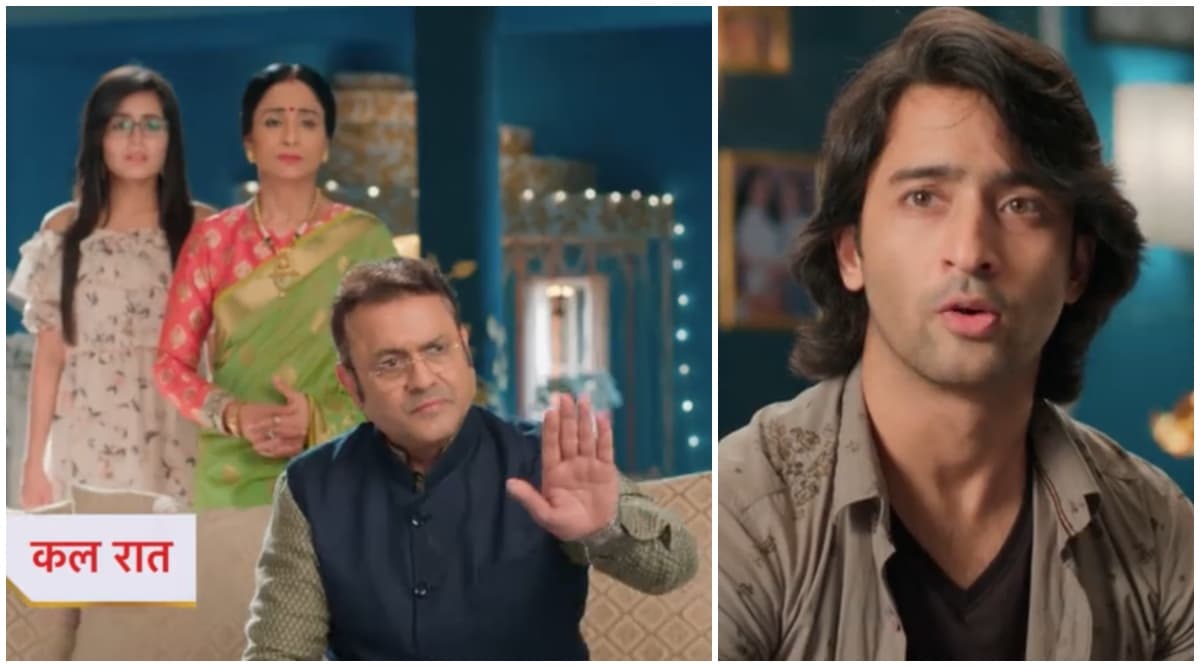 Mishti (Rhea Sharma) and Abir (Shaheer Sheikh) have finally been caught by the Maheshwari family, all thanks to Kuhu's (Kaveri Priyam) efforts. Vishwambar and the entire Maheshwari family sees the duo hug each other and when Abir tries to explain things to Vishwambar, he asks Rajshri to take Mishti inside and he asks Abir to leave the house immediately. Mishti tells the family the entire truth and while Vishwambar remains disappointed, Jasmeet taunts Mishti and Varsha asks her to forget Abir if she wants to see Kuhu's marriage with Kunal (Ritvik Arora) stay intact. Yeh Rishtey Hain Pyaar Ke September 18, 2019: Maheshwari Family Rejects Mishti and Abir's Relationship?
However, Rajshri manages to understand Vishambar's feelings and gets him to open up. Vishambar clearly states that Mishti is his daughter and that she has the right to make her own decisions. Acknowledging that there could be no better life partner than Anir for their daughter, Rajshri and Vishwambar decide to call Abir, but Varsha requests them not to do so and tells them about Kunal's hatred for Mishti and how he will direct that onto Kuhu, thus ruining their marriage.
However, solving this dilemma of Vishwambar's will be Abir, who will come to the Maheshwari sadan in the upcoming episode of the show, to ask for Mishti's hand in marriage. But Vishwambar himself will put Abir in a dilemma when he'll ask him the same question that Kunal did. Vishwambar asks him - "What will you do if Kunal asks you to choose between himself and Mishti? And what if Kuhu's happiness gets ruined?"
While Abir did answer Kunal and told his younger brother that he couldn't make that choice. Will Abir give the same answer that he gave Kunal to Vishambar or will he and Mishti sacrifice their relationship to appease both the families?