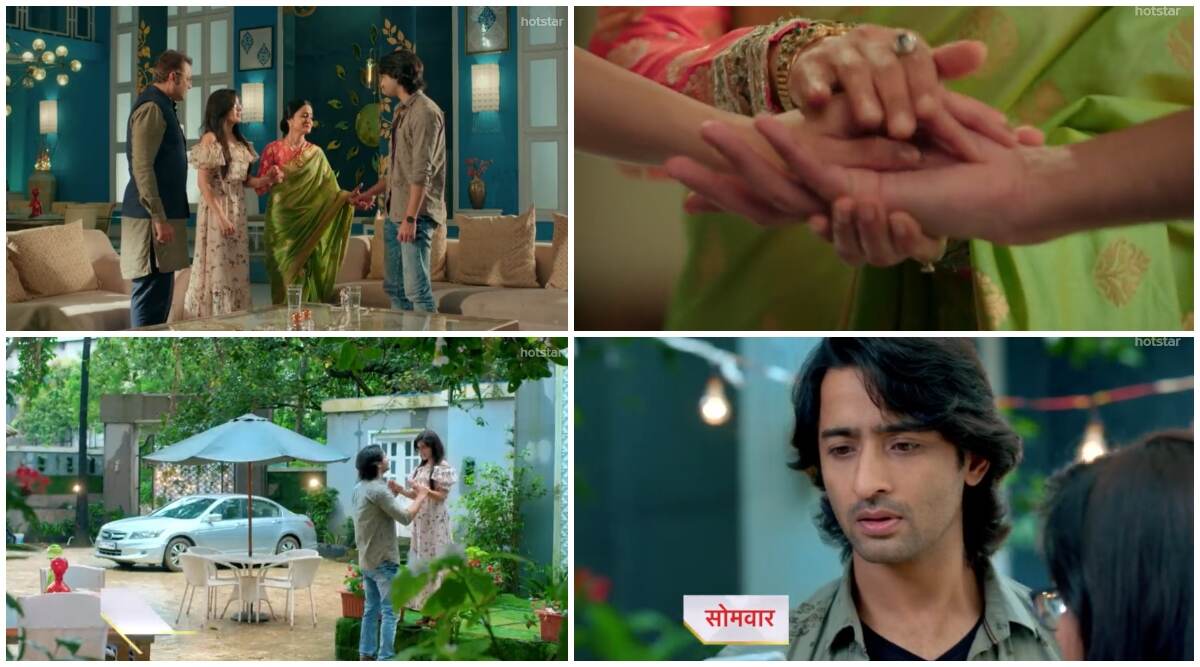 The recent episodes of Yeh Rishtey Hain Pyaar Ke, were a roller coaster of emotions for all Mishti (Rhea Sharma) and Abir (Shaheer Sheikh) fans, after their affair was exposed in front of the Maheshwari family. A disappointed Vishwambar, Rajshri and the entire family question Mishti on her affair and she answers them truthfully. And while Vishwambar remains disappointed, Jasmeet taunts Mishti and Varsha asks her to forget Abir if she wants to see Kuhu's marriage with Kunal (Ritvik Arora) stay intact. Yeh Rishtey Hain Pyaar Ke September 20, 2019 Preview: Vishwambar Asks Abir A Tough Question, Will He Give Up Mishti?
But looks like Mishti and Abir's relationship will finally pass the test of time, as it saw its first success in the form of Vishwambar and Rajshri's acceptance of their relationship, in tonight's episode. And we have to give it to the writers of Yeh Rishtey..., Shaheer's dialogues from tonight's episode in his chat with Vishwambar, were totally bang on. After assuring Vishwambar and Rajshri that he will take complete care of Mishti, the elderly couple blesses Mishti and Abir, much to Varsha, Shaurya and Jasmeet's disappointment and disapproval.
In the upcoming episodes, while it looks like Abir and Mishti will plan on winning Kunal and Meenakshi's hearts first before taking their relationship to the next level. However, their elaborate plan will soon hit a roadblock, when Abir will get a call from his father, asking for his son's support. And from what reports suggest, Mishti and Abir will bring Mehul back home, which will obviously lead to Kunal and Meenakshi and everyone blaming Mishti for bringing him back and hating her even more. Well, will this 'hate Mishti' cycle end?