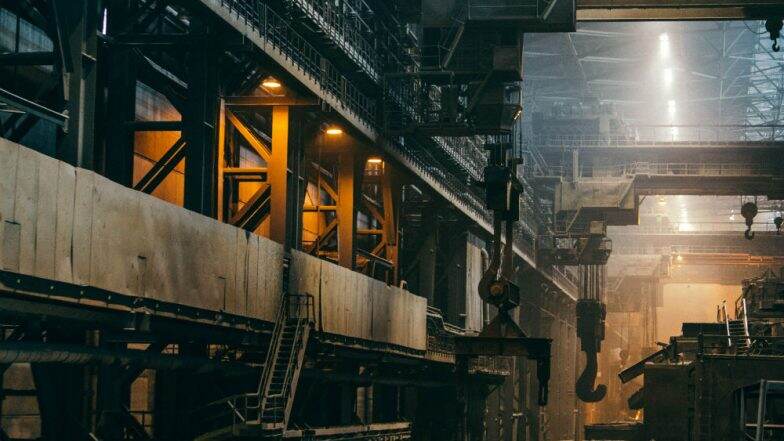 Mumbai, November 8: Today marks the third year of PM Narendra Modi government's demonetisation, a call which was taken to ban Rs 500 and Rs 1000 notes from the market. The government claimed that the move which aimed to curb black money and boost the economy was successful,  however, the current economic condition in the country throws a different picture.
Incidentally, India's economic outlook was downgraded to negative from stable on Friday by Moody's Investors Service on concern that the government won't be able to help the stunted economic growth. This downgrade has added additional stress to the economy which is already facing a slowdown. The Indian government attempted to kickstart the economy in September with an unexpected cut in corporate taxes, however, the fall in the rural earnings and the widespread job cuts have been major areas of concern. Demonetisation Will Hit GDP, Won't Curb Black Money, RBI Told Modi Government.
India slipped to the seventh position in the global GDP ranking (GDP of $2.72 trillion) with the UK ($2.82 trillion) and France ($2.77 trillion) ahead in the ranking order. The data comes at a time when PM Narendra Modi has set the target of becoming a $5 trillion economy in GDP terms by 2024, and a $3 trillion economy in the current financial year.
Let's take a look at how the GDP rate has changed over the last few years.
India's economy grew at  8.2 per cent in the first quarter of the 2018-19 financial year ending June 30 on the back of strong core performance and a healthy base. The Central Statistics Office (CSO) had revised the GDP growth rate for 2015-16 to 8.2 percent from the earlier estimates of 8 percent and kept the 2016-17 growth unchanged at 7.1 percent.
The CSO statement further revealed that the real GDP at constant (2011-12) prices for the years 2016-17 and 2015-16 stood at Rs 121.96 trillion and Rs 113.86 trillion respectively, showing a growth of 7.1 percent during 2016-17 and 8.2 percent during 2015-16.
However, due to the current tension in the economy, at the start of this year, India lost the fastest growing economy tag, slipping behind China. Reportedly, the country grew at its slowest pace in five years at 5.8 percent during the  January-March quarter in the financial year 2018-19. Growth during 2018-19 declined to 6.8 percent from 7.2 percent a year ago.
The economy recovered briefly in 2017-18 but slipped again. The GDP growth rate has been declining for the past five consecutive quarters. Experts, however, point out that demonetisation is not the only factor responsible for the economy which is in the doldrums.