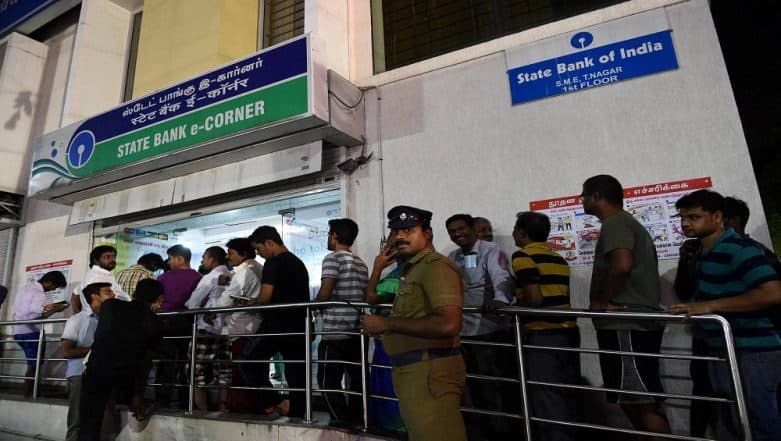 New Delhi, March 11: Some directors on the RBI board were of the view that demonetisation would not curb black money and warned the Modi government of 'short-term negative effect on the GDP' for 2016-17. The director who raised concerns about the impact of demonetisation on black money, however, supported the move in 'larger public interest', reports TOI.
According to minutes of the RBI board meet at 5:30 pm on November 8, 2016, three hours before Prime Minister Narendra Modi announced demonetisation, the directors observed, "Most of the black money is held not in cash but in the form of real sector assets such as gold or real estate and this move would not have a material impact on the assets." Demonetisation Hit Growth, Jobs, Bank Credit: Economists' Report.
While the termed demonetisation a commendable measure, the RBI directors cautioned the Modi government against demonetisation's short term negative effect on the GDP. The directors were also not convinced with the reason cited by the government that demonetisation would stop the circulation of fake Rs 500 and Rs 1000 notes. None But 'One Family' Still Crying Over Note Ban, Says PM Modi.
"While any incidence of counterfeiting is a concern, Rs 400 crore as a percentage of the total quantum of currency in circulation is not very significant," they said. Despite these reservations, the board approved demonetisation. The move was proposed by an RBI deputy governor and supported by a note from the finance ministry. Demonetisation Impact, After-Effects on Economy Were Never Studied, Admits Modi Government in Lok Sabha.
PM Modi on November 8, 2018, had demonetised notes of Rs 500 and Rs 1000, scrapping 86 per cent of available currency notes. The government said demonetisation would help curb black money and a steep rise in Rs 500 and Rs 1,000 notes; check the circulation of fake currency; promote digital transactions and financial inclusion.