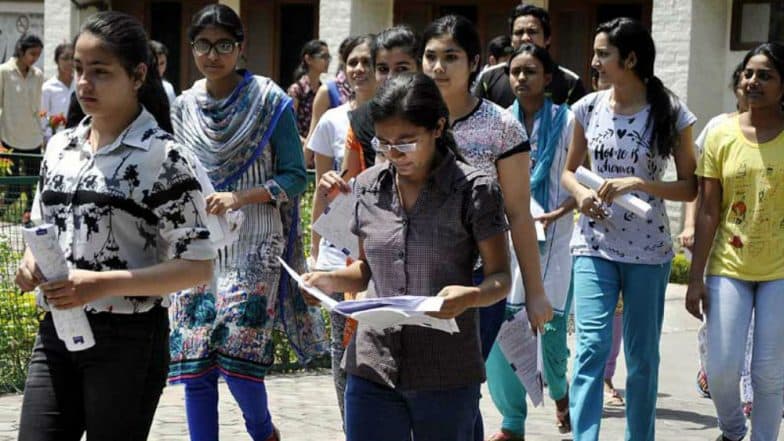 The students of Punjab School Education Board (PSEB) who had either received Grade D or Grade E in the class 10 board exam 2018, were all in for a shock as they reached the examination centres for a retest on March 28, 2019. According to reports, all the students were barred from taking the re-examination at several test centres across Punjab. When asked, the board reported that since computer science is a grading subject; no re-test is to be conducted. Many students did not know this rule, and at least 9,700 candidates who applied for a re-test had to return home in disappointment. Mumbai Boy Abdullah Khan Bags Rs 1.2 Crore Job Offer From Google UK. 
After the announcement of the board exam result 2018, several students who scored as low grade as D or E, filled reappear forms online to improve their scores. The students were even given roll numbers for the retest. It was surprising to notice that the computer forum in Delhi that had been hired by PSEB, listed computer science as students' option. The goof-up bewildered the students as the superintendents of the test centres did not allow them to sit in the exam. PSEB blamed the students and said students should not have filled the forms for a grading subject; as reported by the Hindustan Times.
On March 26, PSEB got to know about the discrepancy and therefore, they informed the centre superintendents across the state to not allow the students to take the exam. Simarjeet Kaur, a student, was quoted in the same report as saying, "To improve my score, I filled the form online, but was not aware that no re-test is conducted for this subject. I am surprised that we were even issued roll numbers. I ignored the message sent by the Board thinking it was fake and reached the centre today, but was not allowed to appear in the exam." 'Yeddyurappa, Kumaraswamy or Earthworms, Who Is Farmers' Friend?' Bengaluru School Asks Bizarre Question in Class 8 Exam. 
A day before the computer exam, the centre superintendents and controllers had received a written communiqué from PSEB, to inform that only those whose details are printed in the signature chart and available on school's id will be allowed to sit for the examination. However, students had to return without appearing for the re-test. The controller of examination, PSEB, Sukhwinder Kaur Saroya confirmed that several students reached the examination centres for re-appearing in the exam.