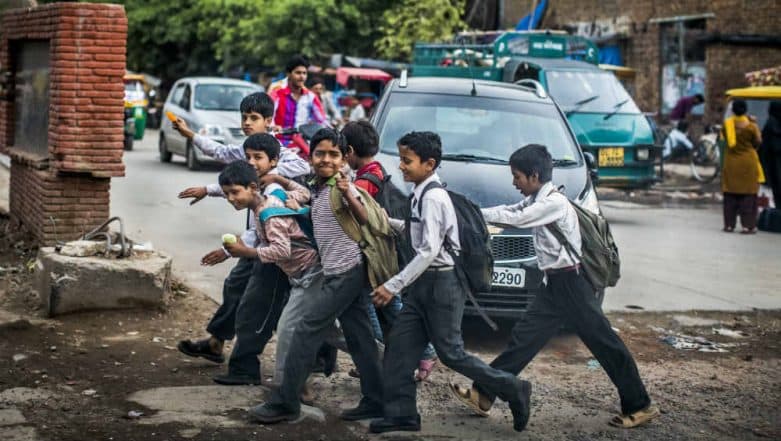 Parents of various schools in Pune are protesting against the academic fee hike, which they claim to be illegal. The parents have demanded the state education department to work towards vacating the stay on a writ petition filed by the school management. There have been contradictory reports regarding the same and last month; it was reported that about 25 students of Amanora School in Hadapsar, Pune were issued Transfer Certificates over non-payment of fees. As the protest against the fee hike is ongoing, it has now been reported on social media that more students from Amanora school are expelled, even after they paid the legal fees. Know CBSE, CISCE, TS & Other Educational Board Examination Passing Marks for Class 10, 12. 
As per the tweets circulated on social media, it appears that Amanora school which reopened for the new academic year, did not allow many students to enter the premises, triggering concerns over fee hike. Many students took their interests to Twitter, urging the government to look into the matter, while no official statement from the school has yet been reported. JAC Class 10, 12 Examination Scores to Be Out in May. 
Check Out the Tweets
We are students of #Amanora school pune. School has issued TC to us . Even we paid legitimate fees. Education is our fundamental right. Please help us to restore in school.@PMOIndia @PrakashJavdekar @TawdeVinod

— jay kumar (@jayinspire) April 11, 2019
School Reopened for the New Academic Year
We are students of #Amanora school pune, School has issued Transfer Certificate for us. Education is my fundamental write.

Today school reopened for new academic year and school did not allowed us to enter the school. Please join us .Thank you.@TawdeVinod @PrakashJavdekar pic.twitter.com/5RcUMzLlZi

— सुजित जाधव (@sujitgr8) April 10, 2019
The parents in Pune have been fighting against fee hike over the past year and claimed that the hike is illegal. Amanora school, on the other hand, confirmed that the pay hike was sanctioned in a meeting of executive parents-teachers association (EPTA) and that they have abided by all norms of the Fee Regulation Act. Many parents did not pay the entire fees, and the school started to send out TCs to the defaulters. However, in the recent series of tweets, it has been reported that even after the payment of fees, the students were not allowed to appear in the new academic session.