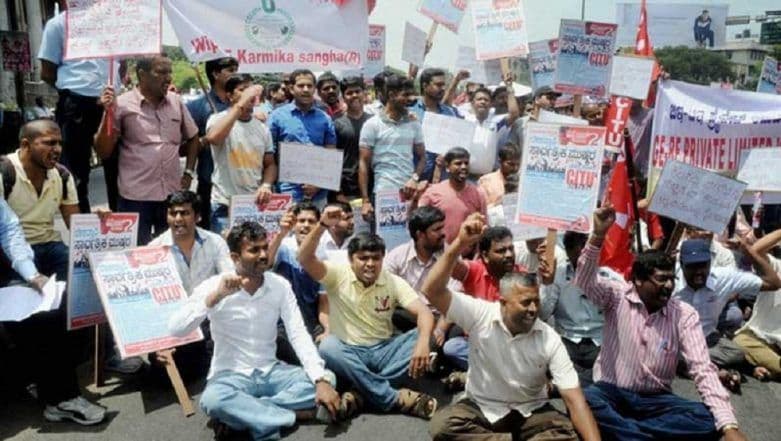 Mumbai, August 25: Starting from today, more than 25,000 teachers in the city from aided colleges are on an indefinite strike. According to a Times of India report, teachers have been demanding filling of vacant teaching posts across universities and colleges in the state, and implementation of the Seventh Pay Commission. Teachers' Day 2018: Evolution and Changing Role of Teaching in India.
For more than two months, these teachers have been agitated, it was only after this that they have been called for a meeting with the higher and the technical education minister. Reportedly, the teachers went on a mass leave for a day and staged a jail bharao andolan, and held other forms of protests. Teachers have been demanding setting up of a tribunal to deal with salary issues. In addition to this, they have further raised a demand to release the salary of 71 days in 2013, which was withheld as they refused to do examination work.
Colleges across the city may have a fewer number of lectures today. Contractual teachers have extended their support to the cause, but may not take part in the cease-work.