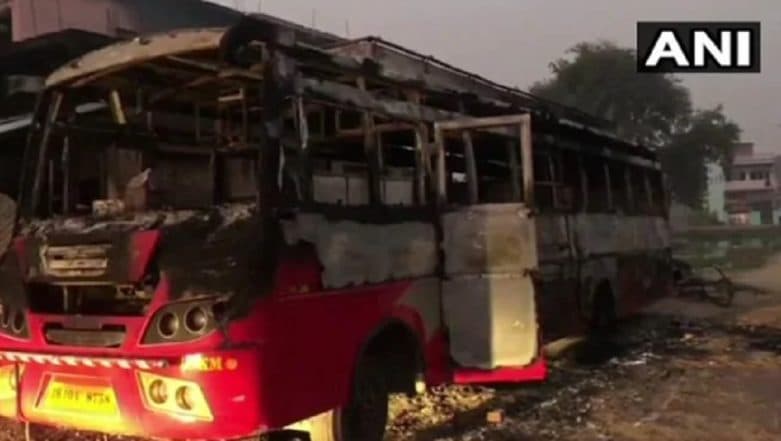 Patna, December 31: Pamphlets left behind by the CPI (Maoist) in Bihar's Aurangabad district - after the fatal attack on Saturday - said they targeted Bharatiya Janata Party (BJP) legislator Rajan Kumar Singh as he dishonoured a "money deal" after the shock demonetisation drive was implemented by the Centre.
The Maoists allege that Singh had took Rs 7 crores from the banned outfit in November 2016, promising to replace them with the new valid currency notes. As per the pact, the BJP leader was to return Rs 5 crore, while retaining Rs 2 crore as commission charges, stated the pamphlets dropped in large numbers at the site of attack. Jharkhand: Joint Team of Police And CRPF Arrest Hardcore Naxal Jageshwar Turi From Bandh Village.
In the Maoist assault on Saturday night, Singh's 55-year-old uncle Narendra Singh was shot dead at their residence in Deo area of Aurangabad. Their home was gutted down and 10 vehicles parked outside were also set ablaze. Shortly after the attack, the police rushed to the spot but failed to apprehend the near-200 insurgents who were involved in the ambush.
The Maoists, in their pamphlet, left behind a warning for Singh, stating that all of his properties would be either destroyed or confiscated as he "betrayed the poor cadres" of CPI (Maoist). The pamphlet further adds that they would not be targeting the ordinary cadres of either the BJP or the Sangh Parivar.
Singh, however, refuted the allegations of accepting any amount from the Maoist leadership after the note ban.
Putting the onus on Chief Minister Nitish Kumar, the BJP MLC said he had appealed the CM to increase security in his village. "I had given an application to the CM and DGP...The state government is responsible for the incident," Singh told reporters.