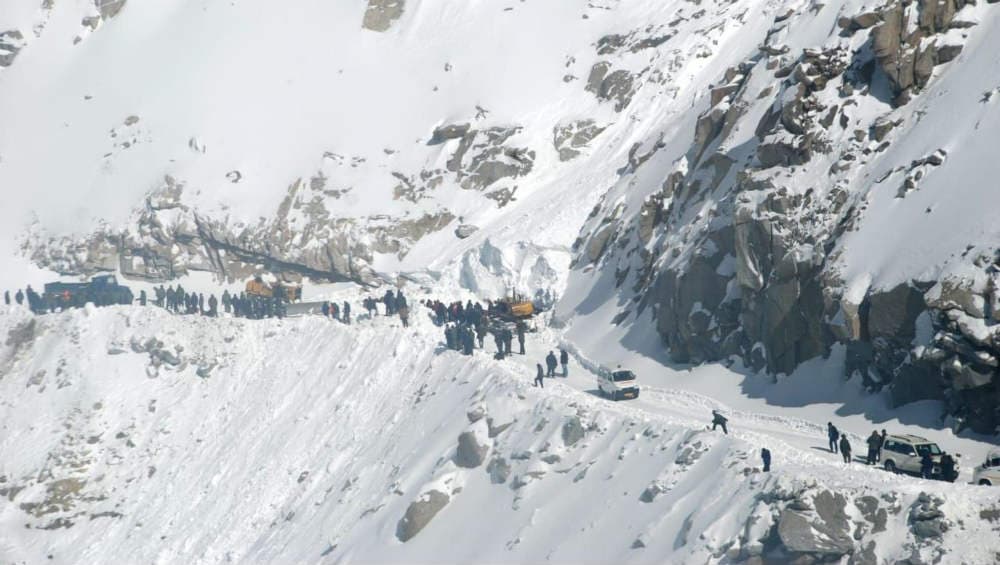 Ladakh, November 30: Two Indian Army soldiers lost their lives after an avalanche hit them in Siachen on Saturday. The deceased soldiers were part of a team that was patrolling at an altitude of 18,000 feet in Southern Siachen Glacier. After getting the information, Avalanche Rescue Team (ART) rushed to the spot and managed to pull out the patrol team. Siachen Glacier, World's Highest Battlefield, Open for Tourists, Says Defence Minister Rajnath Singh.
According to reports, helicopters were also used to evacuate the victims. However, two Army personnel succumbed in the avalanche. Defence spokesperson Colonel Rajesh Kalia in a statement said, "An ART following the patrol immediately rushed and managed to locate and pull out all members of the patrol." Identities of the deceased were yet to be confirmed by the time this report was published.
It is the second avalanche in Siachen in the past two weeks. On November 18, at least six casualties were reported hours after an avalanche struck an Army patrol team in the northern region of Siachen Glacier. Among the deceased, four were personnel of the Indian Army and two civilian porters. Earlier in November, two personnel of the Indian Army posted in Himachal Pradesh also died after being hit by the avalanche.