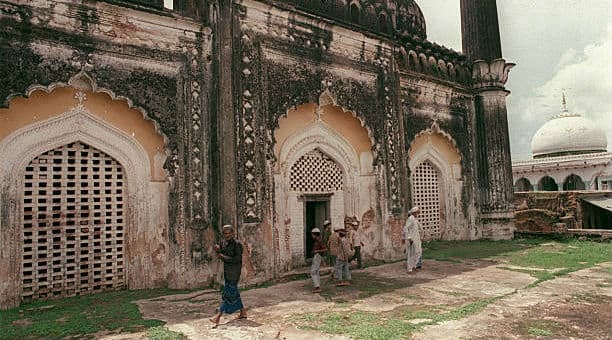 New Delhi, October 18: Days ahead of the Supreme Court verdict in the Ayodhya land dispute case, six Muslim parties rejected the out of court settlement. The Muslim parties also accused the Supreme Court-appointed panel of leaking the proceedings. The parties said that Ram Janmabhoomi-Babri Masjid dispute is a representative suit, and the Sunni Waqf Board alone could not take on a settlement. Ayodhya Case: Proposed Settlement a 'Win-Win' For Hindus and Muslims.
The six Muslim parties in the case directly blamed panel member and senior lawyer Sriram Panchu of "acting in cahoots with Sunni Waqf Board chairman Zafar Faruqui, reported CNN News18. The Muslim parties also condemned the leak of board's offer to drop the claim to the disputed site.
The Sunni Waqf Board, one of the parties in the case on Thursday called the Supreme Court-appointed mediation panel's plan for settlement in the 134-year-old Ayodhya land dispute case a "win-win" situation for both Hindus and Muslims. On Wednesday, the board said that it would not raise any objection to the government acquiring the disputed land in Ayodhya.
On October 16, the top court completed the hearing on the Ayodhya title dispute case. The apex court had asked the petitioners to submit the arguments in written over the next three days. The Supreme Court is likely to pronounce the verdict before November 17, the day when the CJI is scheduled to demit office. Ayodhya: VHP Stalls 'Trishul Diksha' Programme Ahead of Supreme Court's Verdict in Babri Masjid-Ram Janmabhoomi Title Case.
In 2010, the Allahabad High Court had ordered the land to be divided into three equal parts between the Nirmohi Akhara, the Sunni Waqf Board and the representative for the deity Ram. Till now, 14 appeals have been filed in the apex court against High Court's order.