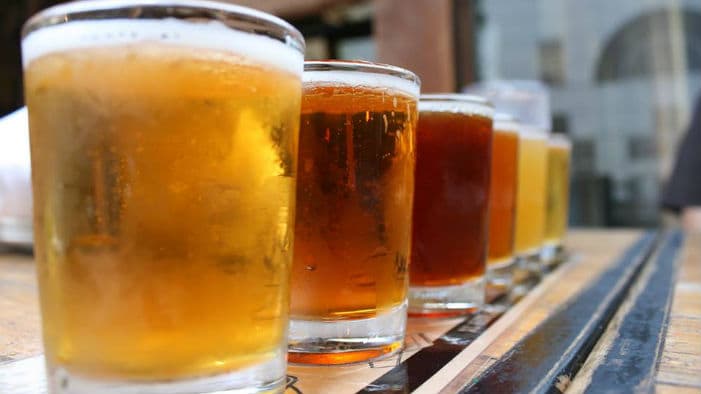 New Delhi, July 31: The world's largest brewer, Anheuser-Busch InBev has been banned from selling its products in the key New Delhi market for three years for allegedly evading local taxes, according to a Reuters report. AB InBev sells popular beer brands like Budweiser, Hoegaarden and Stella Artois. Where to Get Alcohol on Dry Days in Mumbai, Delhi & Other Indian Cities: No 'Dry Day' Blues as These Places Serve Liquor Everyday.
The Delhi government officials have further ordered for the sealing of two of AB InBev's warehouses in the capital city. This means that no fresh stocks of AB InBev beer brands can be sold in the city unless the company appeals against the order.
However, people in Delhi there is good news as well, imported liquor brands such as Johnnie Walker Black Label, Glenfiddich Single Malt, Chivas Regal and Jack Daniels may soon get cheaper. Reportedly, the foreign liquor brands may get substantially cheaper in Delhi in the next few months after Delhi government's excise department has made it mandatory for importers of liquor to keep the wholesale prices of the brands close to those in other Indian states.