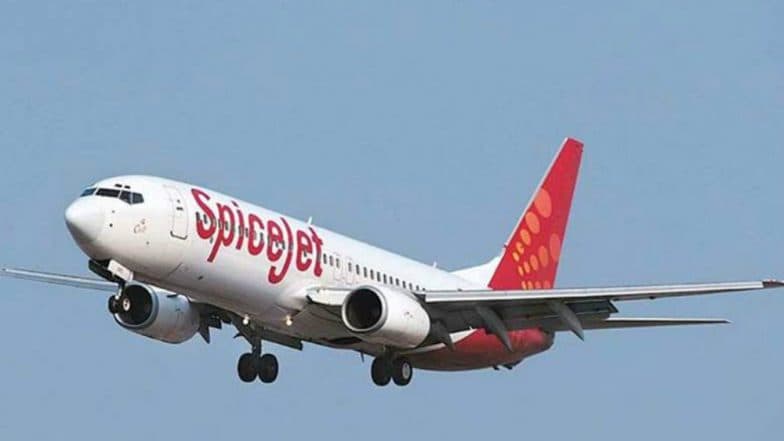 Kolkata, September 8: A Kolkata-bound SpiceJet flight from Chennai was diverted to Bhubaneswar in Odisha on Sunday due to a medical emergency on board. According to a tweet by ANI, SpiceJet flight SG 623 from Chennai to Kolkata was diverted after a 48-year-old passenger complained of  breathing issues. Reports inform that the patient was suspected with paralysis. SpiceJet to Shift All Flights at Delhi's IGI Airport From T2 to T3, IndiGo to Partially Change Terminal.
Giving details about the flight diversion, a tweet by ANI informed that the aircraft landed at 11:15 am at the Biju Patnaik International Airport (BPIA) in Bhubaneswar in Odisha. The ailing passenger was promptly attended but was declared brought dead by the doctors.
According to a report by Odishasun Times, the passenger identified as Ashok Kumar Sharma was rushed to a private hospital after landing at the BPIA in Bhubaneswar. The passenger was declared dead by the hospital authorities.
The report added that the AAI fire ambulance took Sharma to Terminal 1 Arrival medical room for check-up and then he was rushed to Apollo Hospital where he was declared dead following medical examination.