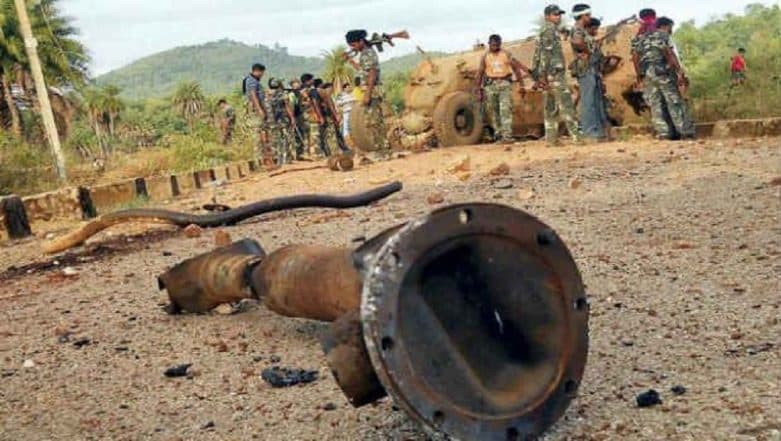 Bijapur, June 19: In another attack carried out by the left-wing insurgents in Chhattisgarh, a leader of the Samajwadi Party (SP) was found murdered on Wednesday. His body was located by a local in Marimalla village earlier today. The police was subsequently informed and has launched an operation to retrieve the corpse from the Naxal-affected belt.
The Bijapur district police, under whose jurisdiction the village is located, was yet to recover the body by the time preliminary reports emerged. The corpse, said a local, was thrown by the Maoist militants close to the Marimalla Hills. Chhattisgarh: Two Naxals Involved in Killing of BJP MLA Bhima Mandvi Gunned Down in Dantewada Encounter
The deceased, identified as Santosh Punem, was a contractor in the region. He was abducted by ultras late Tuesday evening from his construction site in Marimalla village where he had gone to supervise some road- related work, Superintendent of Police Divyang Patel told news agency PTI.
Some locals spotted his body lying in a pool of blood at the nearby Marimalla hills on Wednesday morning and informed the police.
A team of security personnel rushed to the spot, located deep inside a forest which is 16 km away from the police station, he said.
Punem had last year unsuccessfully contested the Chhattisgarh Assembly elections from Bijapur seat on the SP ticket.
The killing of Punem is the second major political assassination this year. In April, Dantewada MLA and BJP leader Bhima Mandavi was killed by Naxals in an IED explosion.