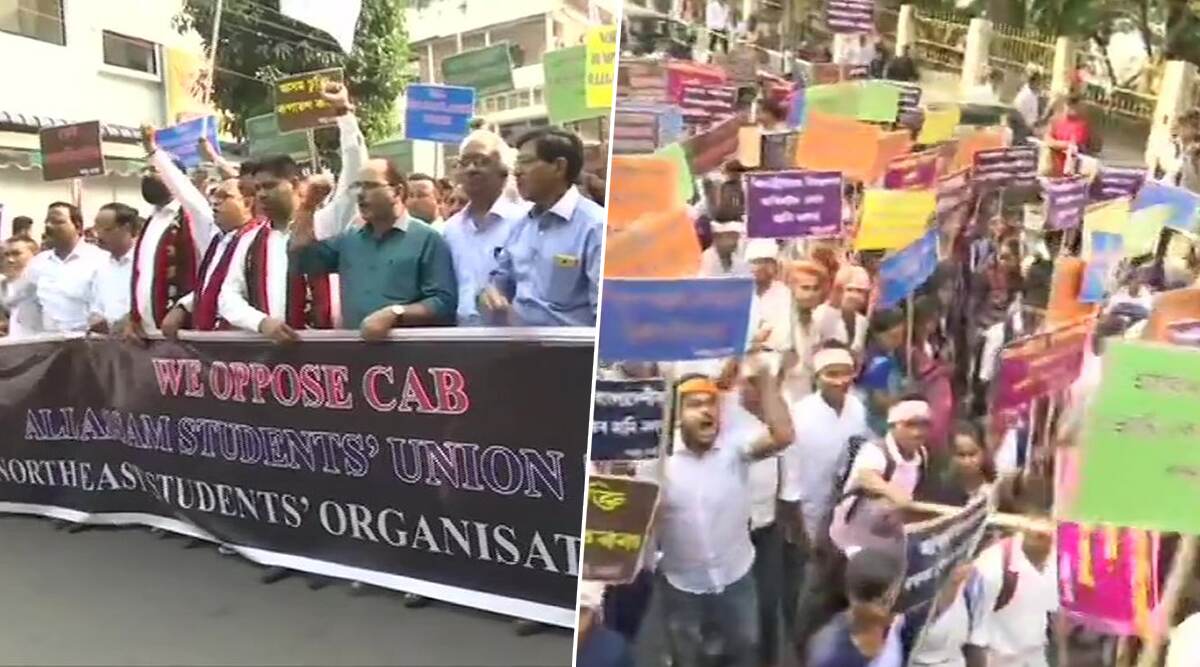 Guwahati, November 22: As the Centre is all set to introduce the Citizenship (Amendment) Bill in the Lok Sabha during the ongoing winter session of Parliament, massive protests erupted in Assam and other parts of North East against the proposed law. Among those who hit the streets in Guwahati on Friday was Assam's top farmers' organisation Krishak Mukti Sangram Samiti (KMSS). Govt May Bring Changes in Contentious Citizenship Amendment Bill.
Along with KMSS, pro-talk leaders of United Liberation Front of Assam (ULFA) and many other organisations held protests against the controversial bill, reported India Today. Protesting farmers marched to Raj Bhawan in the state capital. KMSS advisor Akhil Gogoi led the protest. The protesters shouted slogans against the Centre and demanded that the Narendra Modi government should withdraw the bill. Winter Session of Parliament From Monday; Govt Set to Push Citizenship Bill.
Gogoi told the media house that if the bill is passed then about 1.90 crore Hindu Bangladeshis will come to Assam which would create demographic disturbance in the state. Meanwhile, Pro-talk ULFA leader Anup Chetia urged the Centre to withdraw the bill. According to Chetia, the bill will dilute the indigenous identity, culture and languages in the North-Eastern region.
On Monday also, the Northeast Students' Organisation (NESO) and the All Assam Students Union (AASU) held a protest in Guwahati. Protests were reports in other northeastern states. The students' organisations hit the streets to protest against the proposed law.
The Citizenship (Amendment) Bill, 2016, was passed in the Lok Sabha on January 8. It aimed at granting citizenship to non-Muslims from Bangladesh, Pakistan, and Afghanistan who came to India before December 31, 2014. However, the bill lapsed on June 3, 2019, after the tenure of the 16th Lok Sabha ended. The government will again introduce the bill in the Lower House during the winter session.