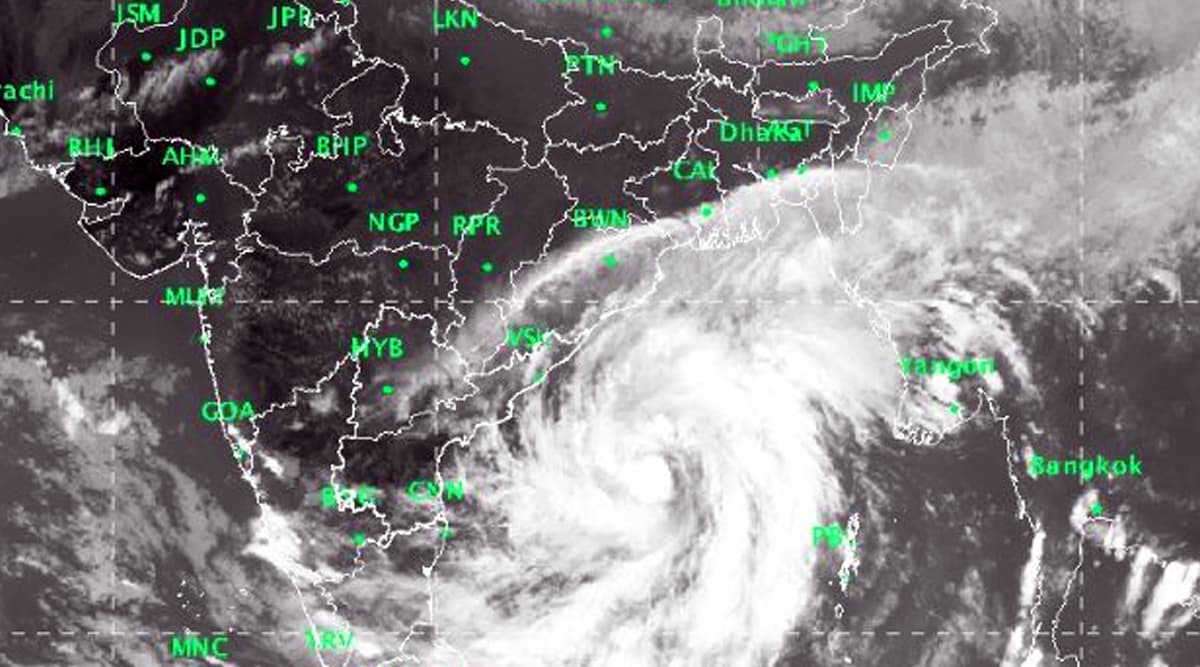 Puri, November 7: Cyclone Bulbul, which is hovering over the Bay of Bengal, is steadily gaining pace and moving towards the two eastern states- Odisha and West Bengal, the India Meteorological Department (IMD) said. In its weather bulletin, the IMD stated that Cyclone Bulbul is very likely to intensify into a severe cyclonic storm during next 24 hours. Under the influence of the ongoing cyclonic activity, cyclone Bulbul is likely to move north-northwestwards towards Odisha, West Bengal and Bangladesh coasts on Thursday.
The weather agency added saying that Bulbul cyclone lays over about 730 km south-southeast of Paradip in Odisha and 830 km south-southeast of Sagar Islands in West Bengal, and and 830 km south-southwest of Khepupara in Bangladesh. On Wednesday, the IMD had said that Cyclone Bulbul is likely to spare Odisha, even though it was expected to turn into severe cyclonic storm in the next 48 hours. It added saying that the cyclone is likely make landfall in  Bangladesh. Cyclone Bulbul, which is pronounced as 'Bul Bul', is a name given by Pakistan. The next tropical cyclone that is in the list of tropical cyclones is Amphan, a name given by Thailand.
Meanwhile, another cyclonic storm Cyclone Maha has begun to weaken into a cyclonic storm and is expected to continue losing intensity. Cyclone Maha was earlier predicted to hit Gujarat by Thursday morning, but as per latest predictions, it may just skirt the state's coast and hover around 40 kms below Diu by noon Thursday. The weather agency predicted that Maha will have weakened to a deep depression by then and that it will become a depression by evening.