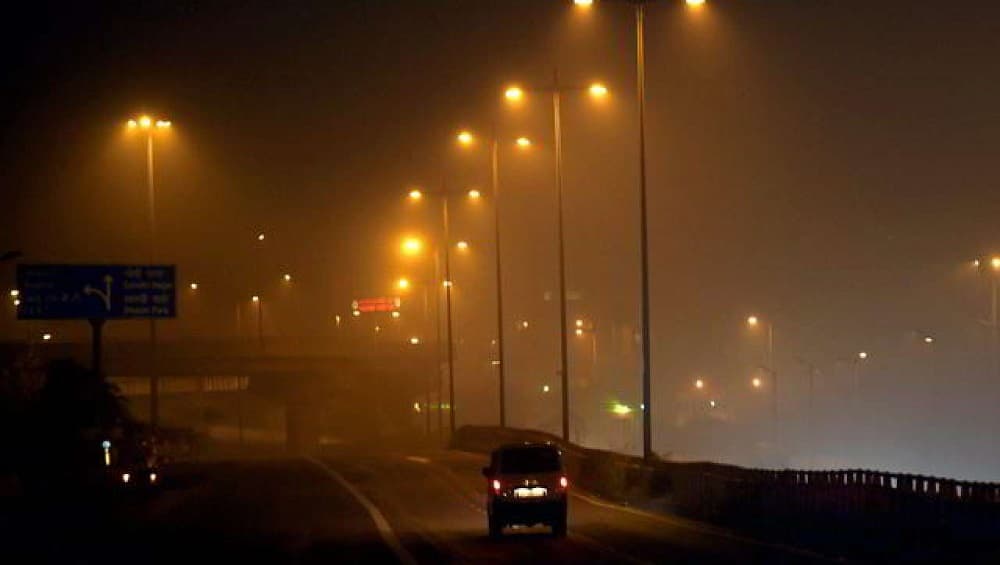 New Delhi, November 3: The Delhi government has issued a health advisory in the national capital in wake of the "air emergency" in the region. The Delhi-NCR residents have been provided a list of do's and don'ts to be adopted to combat the air pollution menace. The advisory comes hours after Chief Minister Arvind Kejriwal issued a video statement, calling upon the central government to reach out to the neighbouring states to jointly tackle the crisis. Delhi Schools and Colleges Closed Till November 8 Due to Air Pollution? Deputy CM Manish Sisodia Calls It 'Fake News'.
As per the advisory, the residents of Delhi-NCR have been asked to avoid the usage of their personal vehicles and use public transport for commutation. They have also been asked to not to smoke cigarettes and bidis till the air quality remains severe in the region.
Those suffering from respiratory illness and other heart-related difficulties have been asked to remain indoors for the next few days. In case they face recurring symptoms, the patients have been asked to approach the doctors at the earliest.
Fitness enthusiasts and senior citizens have been asked to avoid walking or jogging in early morning and late evening hours. Those wearing masks have also been asked to use "certified N95 masks" as other forms of cloth will prove ineffective to prevent the infiltration of P2.5 particulates.
Delhi Air Emergency: Check Full List of Do's and Don'ts
Health Advisory issued for public by Delhi Government for protection from air pollution pic.twitter.com/hKoyMwRCYt

— ANI (@ANI) November 3, 2019
Schools and colleges in Delhi-NCR will remain closed till November 5 in view of the critical air quality. Kejriwal, in his statement earlier in the day, asked the people to take utmost care as the air could hazardously damage their health.
Citing as stubble burning as the prime cause of the menace, Kejriwal said the governments of Haryana and Punjab will have to take measures to provide alternatives to their state farmers. "Politics must not be played on this issue. It will affect all of us. We need to jointly combat the crisis," he said.