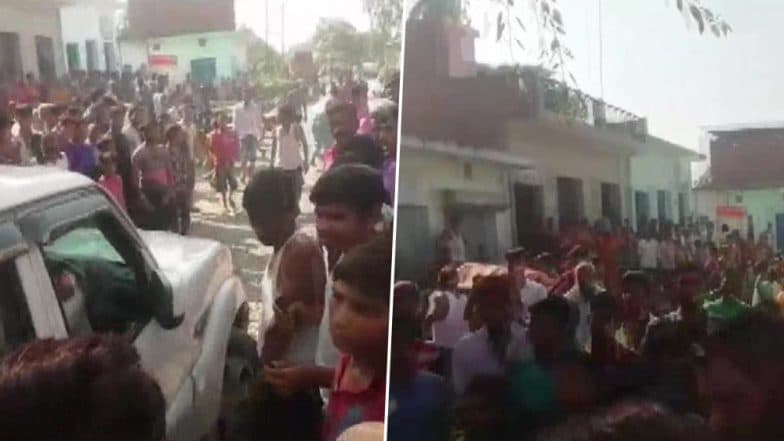 New Delhi, August 31: A team of Delhi Police in plain clothes was confronted in Uttar Pradesh's Bareilly by locals who mistook them as child-lifters. The incident took place at Bhura village in Bhojipura area on Thursday. The local police arrived in time and rescued the Delhi Police officials who reached the village in connection with a dowry case probe. UP Man, Mistaken For Thief, Set Ablaze by Locals, Entered House to Avoid Stray Dogs.
"The Delhi Police team was in plain clothes due to which some confusion might have arisen," Deputy Inspector General (DIG) of Police, Bareilly Range, Rajesh Pandey told news agency PTI. According to the police, locals mistook the Delhi Police personnel as "child lifters" and surrounded their vehicles. After receiving information about the situation, local police reached the spot in time. Mumbai Man, Arrested For Murder on Basis of Mistaken Identity, Recalls Ordeal.
"Delhi police team had come for a raid without uniforms. We told people that it was a team of Delhi police. There was no violence," S Singh, SP Rural, told news agency ANI. The local police checked the identity cards of the visiting team and diffused the situation. Had the local police not arrived in time, locals would have attacked the Delhi Police team.
In a similar incident in Uttar Pradesh, a 28-year-old Dalit man was set on fire after locals mistook him as a thief for entering a house to avoid stray dogs in Barabanki district.