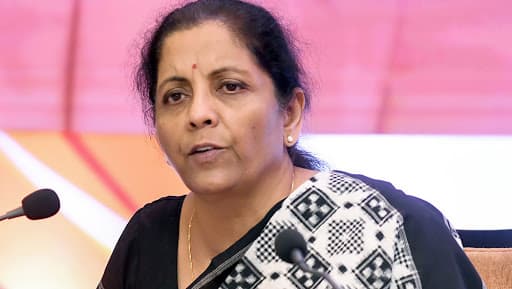 New Delhi, September 13: The Centre will unveil major policy decisions tomorrow aimed at reviving the economy from the ongoing slowdown, said the Finance Ministry on Friday. The press conference, where the decisions will be announced, will be addressed by Finance Minister Nirmala Sitharaman. This would be the third major set of announcements to be announced by the Narendra Modi government to tackle the current financial distress.
On August 29, Sitharaman had announced a spree of bank mergers, converting 10 major public sector banks into four new entities. The larger banks, into which the smaller ones have been amalgamated are: Punjab National Bank (PNB), Oriental Bank of Commerce (OBC), Canara Bank, Union Bank of India (UBI) and Allahabad Bank. Manmohan Singh Presents 5-Point Remedy to Tackle Economic Slowdown, Wants Modi Govt to Look Beyond 'Headline Management'.
The move is aimed at consolidating the state of public lenders and allowing the larger entities to redress their balance sheets and tackle the ill-effects of non-performing assets.
The merger announcement was preceded by the unveiling of a spree of decisions on August 23, in which Sitharaman said nearly Rs 70,000 crore would be infused into state-run banks to address the liquidity crisis. Growth of 8 Core Sectors Recedes to 2.1% in July Vis-a-Vis 7.3% Last Year.
The enhanced surcharge imposed on foreign portfolio investors, as announced in the Budget 2019, was also revoked by Sitharaman in view of nearly Rs 23,000 crore pulled out by FPIs from domestic equities.
The press conference, which Sitharaman is scheduled to address tomorrow, also comes days after former Prime Minister Manmohan Singh presented a five-point remedy to revive the country's ailing GDP.
Among the measures suggested by Singh included a "logical revision" of GST system, which could pave the way for the resurgence of small and medium-scale sectors. The ex-PM also called upon the government to increase public expenditure in labour-intensive sectors viz textile and automobile, electronics and affordable housing. The move would only give an impetus to the GDP, but also provide massive employment opportunities.