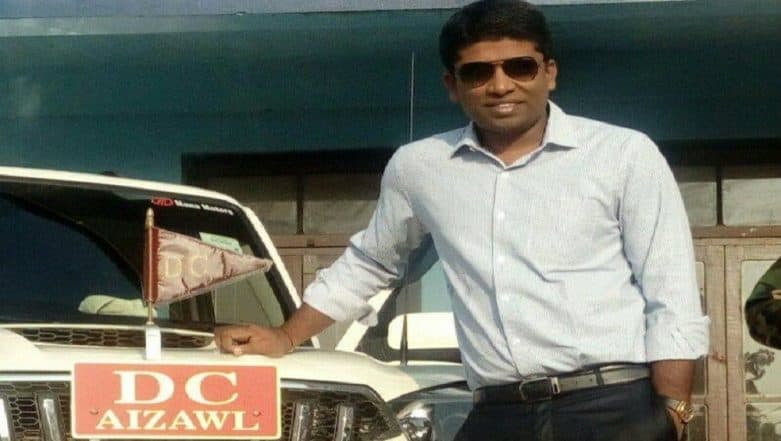 Daman and Diu, August 28: Indian Administrative Services (IAS) officer Kannan Gopinathan, who resigned on August 21 citing the clampdown on "freedom of expression" in Jammu and Kashmir, was asked to resume his duties till his resignation is accepted. Gopinathan was the Secretary of Power Department of the union territories of Daman and Diu, and Dadra and Nagar Haveli. Jammu And Kashmir: Mobile Phone Services to Resume in All Districts of Jammu Region And Two Districts of Valley.
According to a report published in The Times of India, Personnel Department of Daman and Diu has asked the 2012-batch IAS officer to attend the office till his resignation is accepted. The notice was signed by Gurpreet Singh, deputy Secretary, Personnel Department of Daman and Diu on August 27. Jammu And Kashmir: Phone, Internet Used by Terrorists And Pakistanis, Says Governor Satya Pal Malik on Communication Blackout.
Though Gopinathan's resignation did not mention about the Kashmir issue, but after quitting he claimed that he took the step to protest against the "denial of freedom of expression" in the Kashmir Valley. Gopinathan told media that he does not want to remain mute when the "fundamental rights" of an entire state were jeopardised.
Earlier, Gopinathan was applauded for participating in relief work during the 2018 Kerala floods. The 32-year-old IAS officer belongs to from Kottayam in Kerala. He had completed electrical engineering from the Birla Institute of Technology.
The Narendra Modi government on August 5 scrapped the special status of Jammu and Kashmir by diluting the Article 370. After the move, all communication services including landline, mobile internet, and broadband connectivity have been suspended in the state. The Centre also bifurcated the state into two union territories - Jammu & Kashmir and Ladakh.