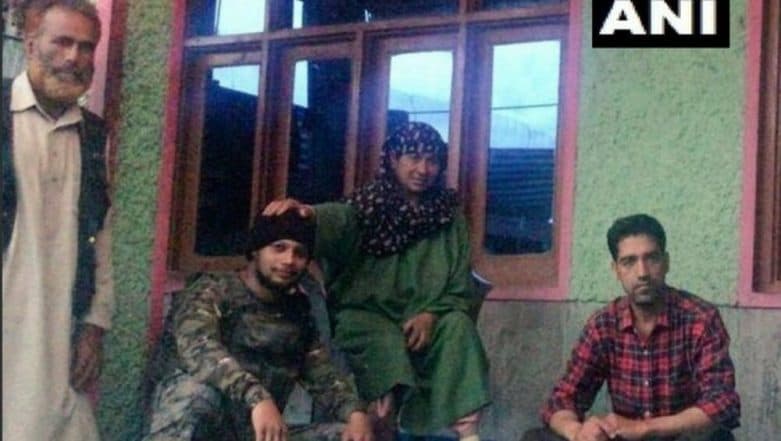 Bandipora, June 19: The Indian Navy officials on Wednesday became a life save for a mother-daughter duo. The MARCOS, previously known as Marine Commandos, of Navy rescued two women from Wular lake, also called as Mahapadmasar, in Jammu and Kashmir's Bandipora district after their boat loaded with domestic items capsized in the lake. Indian Coast Guard Helicopter Rescues Army Man Off Goa Beach (Watch Video).
The boat was en route to Sopore. After noticing the incident, the two MARCOS divers swung into action and immediately jumped in the water and pulled both, the mother and the daughter to safety. The timely rescue mission by marine commandos has been appreciated by the locals of the area. The ANI has also shared an image, in which a woman can be seen praising commando.
Tweet by ANI:
Jammu & Kashmir: Marine Commandos (MARCOS) of Indian Navy rescued two ladies from Wular Lake when their boat laden with domestic items capsized on way to Bandipore from Sopore. Two MARCOS divers immediately jumped in water & pulled the ladies to safety. pic.twitter.com/XSOl0wh2hp

— ANI (@ANI) June 19, 2019
The rescued were identified as Rafiqa Begum and her daughter Laali. MARCOS is the special forces unit of the Indian Navy created to conduct special operations. They are specially trained and equipped to conduct special operations in a maritime environment. Earlier, on May 21, a body of a teacher was recovered from Wular Lake near Lakarwalapora, who went missing on May 13.