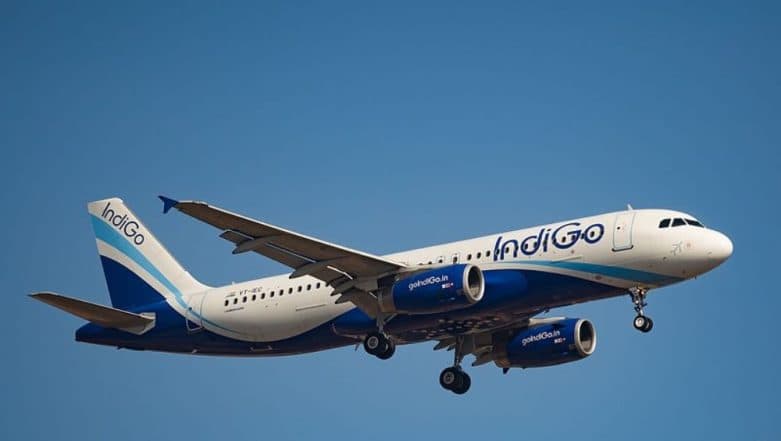 New Delhi, June 18: Three IndiGo crew members on-board a Mumbai-Allahabad flight were injured when the aircraft encountered air turbulence on Monday evening. In the incident, all 150 passengers on IndiGo flight 6E 5987 were safe, reported Hindustan Times. The episode took place mid-air in Airbus A320neo plane when refreshments were being served during the 716-miles-long journey. Indigo 6E292 Chennai to Kolkata Flight Diverted to Bhubaneswar Due to Medical Emergency.
Confirming the incident, IndiGo spokesperson said, "An IndiGo flight 6E 5987 flying from Mumbai to Allahabad on 17 June 2019 experienced turbulence en route, which unfortunately resulted in minor injuries to our cabin crew. They were given first aid on landing. This led to a delay in the subsequent flight 6E 5986 which departed at 2000 hours." IndiGo Enters China, to Start Flights on Delhi-Chengdu Route from September 15 Onwards.
The crew members were provided first aid and flown back to Mumbai in a return flight as passengers, reported Hindustan Times. Due to the incident, the return flight was delayed by 6-hours, which left passengers complaining. The low-cost airline started operating Mumbai -Allahabad flight in April 2019.