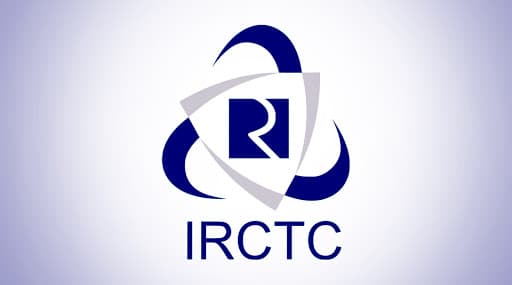 Mumbai, September 30: Public Service Undertaking Railway -- Catering and Tourism Corporation Limited (IRCTC) -- has launched its initial public offering (IPO) on Monday and kept the price band of Rs 315-320 per share. This latest development is in line with Narendra Modi government's disinvestment programme for the current financial year (FY) 2019-20.
According to the details of the IPO, the Indian Railways is offloading 12.6 percent of its stake -- more than two crore equity shares -- by bringing down it's holding to 87.4 percent. The issue size of IRCTC IPO is 635.04 crore, and the minimum investment amount -- that has been fixed -- is Rs 12,800. The minimum bid lot is 40 shares and can be placed in the multiple of 40 equity shares. Narendra Modi Govt May Cut Stake in Indian Oil, NTPC and GAIL to Below 51%, Aims at Raising Rs 5,000 Crore Through PSUs Disinvestment
The state-owned PSU has mentioned that the shares will get listed on both BSE Sensex and NSE Nifty, and the IPO proceeds will go directly to the Union government. The issue of IRCTC IPO closes on October 3  and the tentative date of allotment of shares is October 9. The shares would get listed both on BSE and NSE, and the tentative date has been fixed as October 14.  In August, the IRCTC had filed draft papers with Securities and Exchange Board of India (SEBI) for its initial public offer.
Here are the IRCTC IPO details: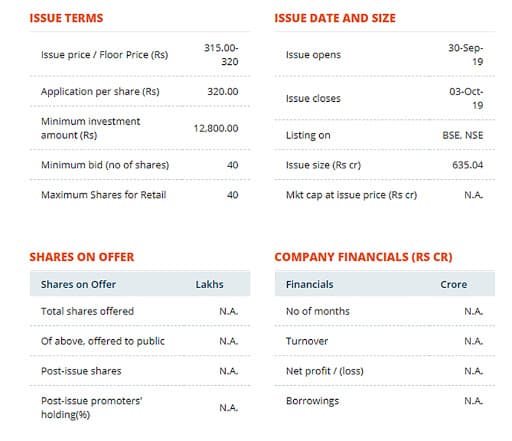 Earlier, reports arrived that the Narendra Modi government is planning to cut its stake in the public service undertaking (PSUs) like Indian Oil, NTPC and GAIL to below 51 percent. The Union Finance Ministry plans to raise Rs 5,000 crore on a net basis in the third quarter of the FY 2019-20, as the first quarter had been rough and second struggling to sustain.