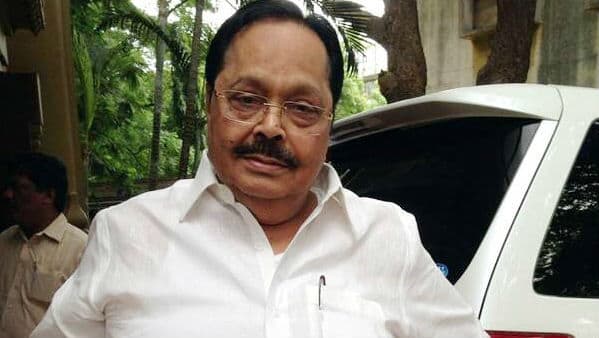 Chennai, April 7: Slamming the recent IT raids at the premises owned by his son, contesting the Vellore Lok Sabha seat, DMK Treasurer M Duraimurugan on Sunday said no incriminating documents could be found and it was an attempt by the Centre and Tamil Nadu governments to wreak personal vengeance. In a statement here, he said winning or losing an election and having differences of opinion between political parties were only common. Tamil Nadu: Cash Seized from Cement Warehouse Owned by DMK Leader. 
"But what stands out today is the ruling party's attempts to wreak personal vengeance in order to bring disgrace to the opponent," Duraimurugan alleged. The recent searches conducted by the Income Tax authorities at the residences and college owned by his son Kadhir Anand, the DMK candidate in Vellore, were part of this trend. Though "nothing illegal" was found, they were being closely monitored even after the raids, he claimed.
In the statement, Duraimurugan alleged he had been receiving information that attempts would be made to frame them to spoil Kadir Anand's chances in the Lok Sabha polls.
"This is not only anti-democratic but fascist," Duraimurugan, a veteran leader and considered close to party President M K Stalin, said. Income Tax sleuths had on March 30 conducted searches at the premises of Duraimurugan in Vellore district over suspected use of unaccounted money for electioneering and seized Rs 10.50 lakh of alleged excess cash.
Two days later, the Income Tax officials raided several places in Vellore district and seized Rs 11.53 crore cash from a cement godown belonging to a DMK leader's associate, triggering speculations that the poll in the constituency could be postponed.
I-T sources had then told PTI that cash stuffed in cartons and gunny bags, neatly packed for ward and division-wise distribution, was unearthed by the department's investigation wing officials on April 1. Stalin had condemned the I-T searches and alleged it was a misuse of powers by Prime Minister Narendra Modi. He had demanded measures to bring departments like the Income tax, the Enforcement Directorate and CBI under the ambit of the Chief Justice of the Supreme Court in the run up to the general elections if the objective was to prevent "distribution of money."