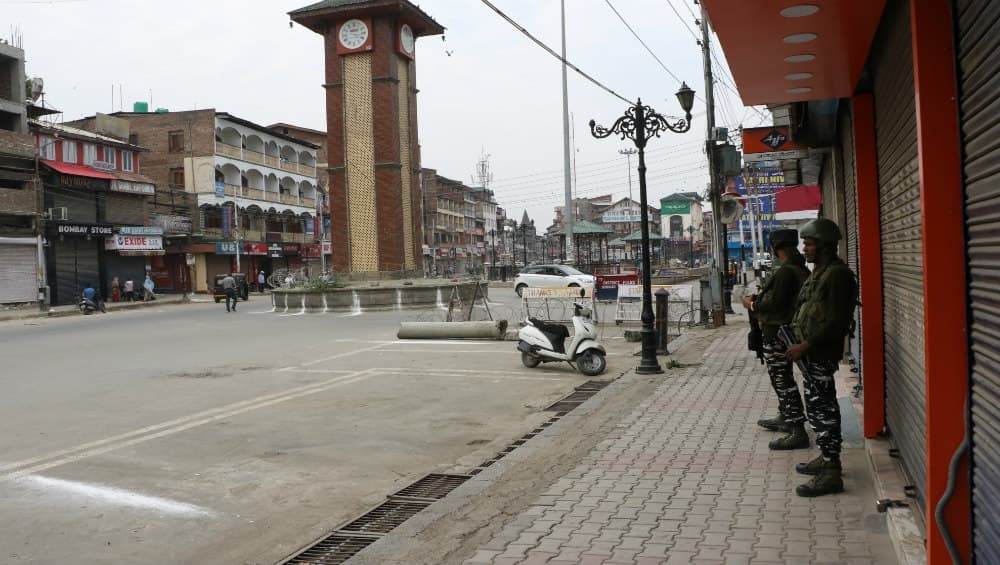 Srinagar, September 25: The communication lockdown of Jammu and Kashmir from the rest of the world has given a business opportunity for many Public Call Offices (PCOs) who are trying to benefit themselves. According to The Times of India, PCOs in the valley are charging illegal call charges, some going up to Rs 50 per minute for using the services. Jammu And Kashmir Under Siege: Security Lockdown, Communication Blackout And UT Status Leave Kashmiris With No Autonomy.
As the communication lockdown approaches two months, makeshift PCOs are mushrooming in the valley. A resident of Baramulla district told The Times of India that he travelled 30 kilometres to a friend's office in Srinagar to make a call to his son after a shopkeeper asked him Rs 50 per minute as call charges. UN Human Rights Experts Urge India to End Communication Shutdown in Jammu And Kashmir.
Another Person told TOI that he paid Rs 30 per minute to talk to his son, who lives in Bengaluru. Many Kashmiris who have landline connections have turned them into makeshift booths There are also likes of people like Mehrajuddin, who has kept his landline outside his shop, to let people use it without any cost.
The Central Reserve Police Force (CRPF) has set up communication centres at some places in Srinagar to help Kashmiris connect with their families and friends. The government has also set up phone facilities in police stations.