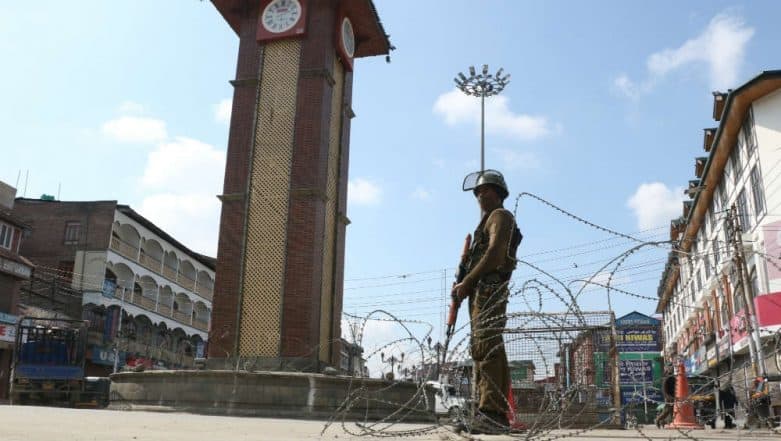 Jammu and Kashmir has been under unprecedented security lockdown and communication blackout since the Modi government withdrew its special status under Article 370 of the Indian Constitution, and it has been over a month. Though the government claims normalcy is returning gradually and communication channels are being reopened, locals, journalists, regional politicians and activists have a different story to tell. Locals, including journalists, have alleged harassment and torture by security forces. Detentions have been rampant, even former chief ministers and mainstream politicians have not been spared. UN Human Rights Experts Urge India to End Communication Shutdown in Jammu And Kashmir.
With the abrogation of provisions of Article 370, the Modi government might have integrated Jammu and Kashmir completely, but security lockdown and communication blackout that followed have snatched away little freedom residents of the former state had. The presence of the military is important in view of a hostile neighbour, however, the draconian Armed Forces Special Powers Act (AFSPA) should have been removed from the civilian regions of Kashmir long ago. NSA Ajit Doval on Article 370 Repeal: Majority of Kashmir Supporting Move, 92.5% of J&K Freed of Restrictions.
There has been the sentiment for Azadi since pre-Independence era and the special status indeed was a temporary solution. The call for Azadi would not have received a new life post-Independence and Article 370 would have become a non-issue, had the governance, justice and development penetrated swiftly into the Valley. Jammu And Kashmir: After Revocation of Article 370, Government Plans For Delimitation of Assembly Seats.
Separatists and militants are toiling for Azadi from India, however, a large section of Kashmiris wants liberation from daily scrutiny, curfew, late-night raids and disappearances. They don't want to be looked upon with suspicion every time they travel in other parts of the country. They want education, a job, a government elected by them and normal life. The special status to Jammu and Kashmir and limited autonomy to the state legislature under Article 370 was a temporary cure to neutralise sentiment of self-determination. The permanent solution was and is the development and protection of Kashmiri identity.
While no one can deny the fact that Pakistan encourages militancy and helps separatist movements in Kashmir, one should also concede that the Indian government, both under the BJP and the Congress, failed to bring Vikas to the Valley. New Delhi should have first focused on providing Kashmiris with the amount of freedom – social and economic – as enjoyed by Indians living in other parts of the nation and equal opportunities to pursue happiness. Subsequently, it could have gone after revoking Article 370. "We don't need special status" should have come from the state legislature.
Not taking mainstream leaders into confidence was another grave mistake by the government as it fosters separatists' view that patriotism of Kashmiris would always be tested. By repealing the special status of Jammu and Kashmir, the Modi government took one step forward to impose laws equally across the country, but it went two steps back by ending the full statehood of the land. Everyone knows how governance takes a back seat when two different governments at the Centre and in a union territory come head-to-head. The best example is Delhi where the Aam Aadmi Party (AAP) struggles to get a nod from Lieutenant Governor (the Centre) for almost every scheme which it proposes.
Losing statehood is another blow for Kashmiris who just want a dignified life. Revered socialist leader Jayaprakash Narayan believed the problems in Kashmir were deeply rooted in the abrogation of autonomy granted to the state upon the independence of India. According to him, the best and long-lasting solution for Kashmir would have been the restoration of greater autonomy. The union territory status, however, leaves Jammu and Kashmir with no autonomy at all.
(Disclaimer: The views expressed here are those of the author and do not necessarily represent or reflect the views of LatestLY.)