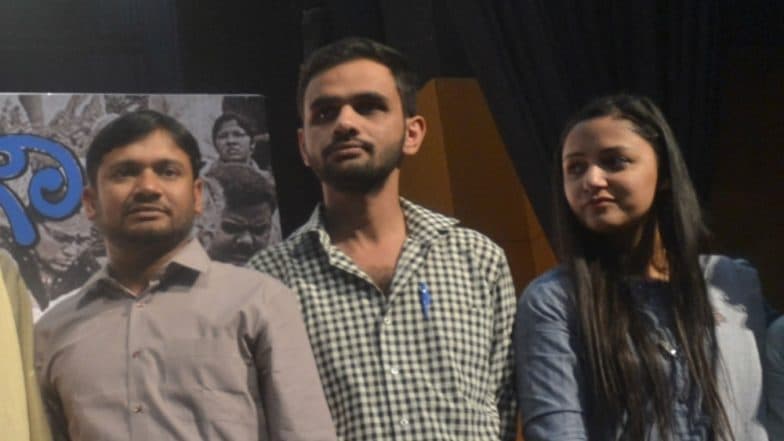 New Delhi, February 6: A Delhi court on Wednesday slammed the Aam Aadmi Party (AAP) government for delaying clearance to prosecute former JNU Student's Union (JNUSU) president Kanhaiya Kumar and others in a sedition case. While directing the Delhi Police to urge the Delhi government to expedite the sanction process, the court said the government cannot sit indefinitely on the file.
"Authorities can't sit on file for indefinite period," Chief Metropolitan Magistrate Deepak Sherawat said, adjourning the matter to February 28. Under the Criminal Procedure Code, the court cannot take cognisance of the police charge sheet without sanction from the home department of the state concerned. Therefore, the court last month had rejected the 1,200-page chargesheet by Delhi Police. JNUSU Terms Sedition, Criminal Conspiracy and Rioting Charges Against Kanhaiya, 9 Others as 'a Clear Case of Vendetta'.
The Delhi Police, which acts under the Ministry of Home Affairs, had filed the charge sheet in the court stating the sanction for prosecution was pending before the government. Kanahiya Kumar was leading a procession and supported seditious slogans raised on the JNU campus during an event held in February 2016, the charge sheet said.
Former JNU students Umar Khalid, Shela Rashid and Anirban Bhattacharya were also named in the charge sheet for allegedly shouting anti-national slogans during the event to mark the hanging of Parliament attack mastermind Afzal Guru.
On January 24, Delhi Law Minister Kailash Gehlot sent a show-cause notice to Principal Law Secretary AK Mendiratta for clearing without his approval the sanction to prosecute former JNU students in the sedition case. Gehlot sought an explanation from the Law Secretary for sending the file directly to the Principal Home Secretary, stating that Mendiratta deliberately did to bypass him.