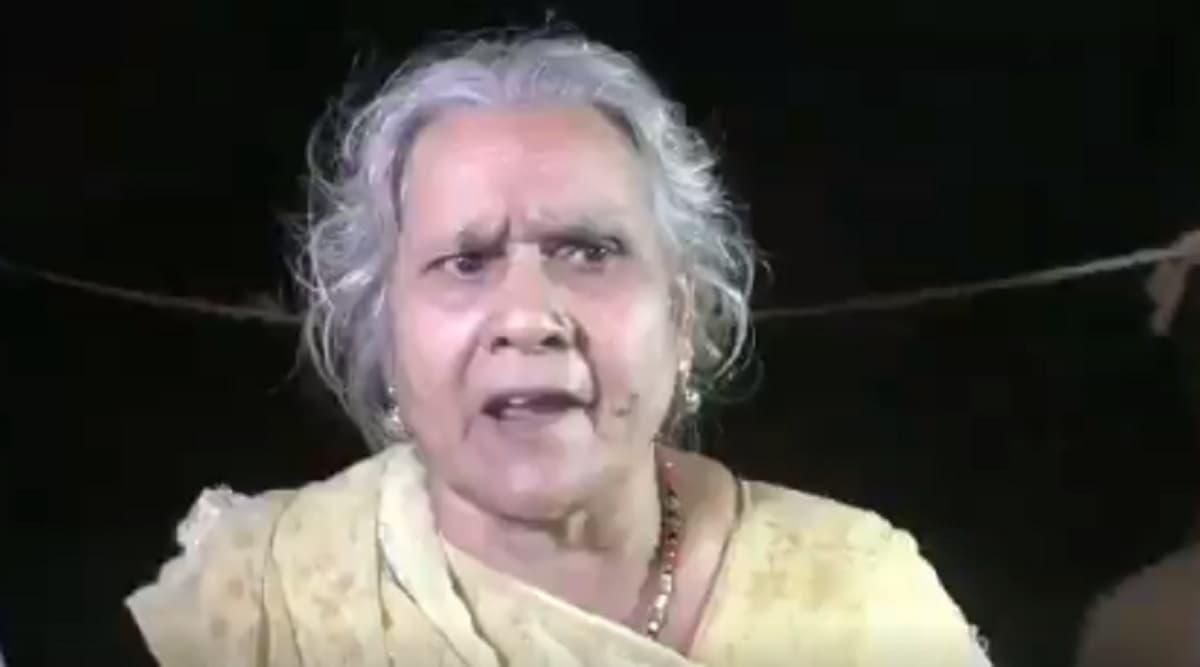 Lucknow, October 19: Kusum Tiwari, the mother of murdered Hindu Samaj Party leader Kamlesh Tiwari, blamed Bharatiya Janata Party (BJP) leader Shiv Kumar Gupta for the assassination of his son. Her allegation, caught on camera, came shortly after the Uttar Pradesh police in coordination with the Gujarat Anti-Terrorism Squad (ATS) nabbed five suspects -- none of them linked to Gupta. 'Can't Trust Anyone...Want NIA to Probe Case', Says Son of Kamlesh Tiwari.
Kusum, while speaking to reporters, said Gupta was at loggerheads with her son and had warned him of dire consequences. "He is behind the murder. Shiv Kumar Gupta is a mafia and has 500 cases against against him. He is the head of a local temple. He and the BJP people were against my son," she alleged.
Watch Video of Kusum Tiwari Making Startling Accusation:
New Turn: Meanwhile mother of Kamlesh Tiwari has accused BJP leader Shiv Kumar Gupta for the murder of her son and reason said behind the murder is said to be the post of President of a Temple. #KamleshTiwari pic.twitter.com/XCgAgGnWe2

— Qazi Faraz Ahmad (@qazifarazahmad) October 19, 2019
43-year-old Tiwari was assassinated at his residence based in Lucknow's Naka Hindola neighbourhood on Friday afternoon. The CCTV footage captured two alleged killers entering inside his office, clas in saffron and red kurta respectively. They were inside Tiwari's home for nearly 30 minutes and after they left, the security personnel found the deceased with his throat slit and several rounds of bullet fired.
The killed Hindu Samaj Party leader's son Satyam Tiwari, while speaking to news agency ANI, said the bereaved family has no faith in the administration and wants the National Investigation Agency (NIA) to take over the case.
"We want the NIA to probe the case. We do not trust anyone. My father was killed although he had security guards. How can we possibly trust the administration then?" he asked.
The five suspects who have been arrested have been identified as Maulana Mohsin Sheikh (24), Rasheed Ahmed Pathan (23) and Faizan (21) from Gujarat, and Mufti Naeem Kazmi and Imam Maulana Anwarul -- both of them were detained from Bijnor.