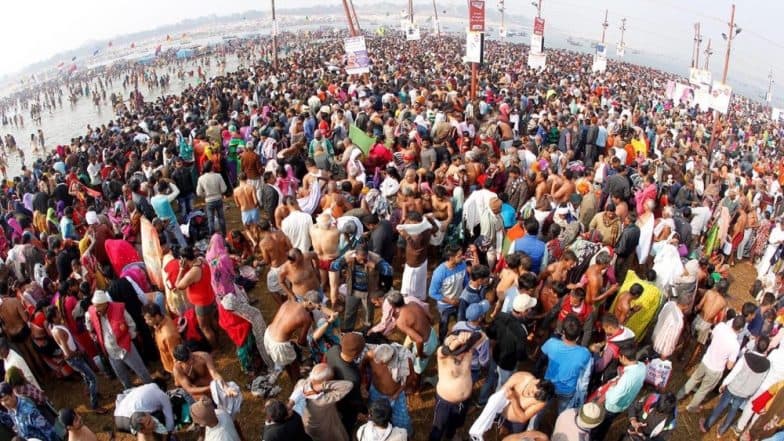 Prayagraj, February 13: During the ongoing Kumbha Mela in Uttar Pradesh's Prayagraj, a fire broke out on Tuesday night at the tent in which Bihar governor Lalji Tandon was staying. No was reported to be injured in the blaze. During the time of the incident, Tandon was sleeping in his tent. He was later moved to the circuit house after the mishap, but his belongings were charred in the fire.
According to reports, three tents were gutted in the fire. However, the exact reason of the fire has not yet been ascertained. But, as per some reports, the fire is likely to have been caused due to a short circuit. Kumbh Mela 2019: Fire Erupts at Kumbh Mela Complex in Prayagraj, Several Tents Gutted.
Meanwhile, it is not the first incident of fire during the Kumbh Mela. Prior to this, 6-7 incidents of fire have been reported. On January 19, a massive fire broke out at in Sector 13's Kalpavasi camp. The pandal (tent), where the incident happened, was damaged in the fire. However, no one was injured in the fire.
Earlier this month, reports surfaced that over a dozen pilgrims were injured in a stampede near Mahaveer crossing in Sector 17 of Kumbh Mela area. Women and children also injured during the unfortunate incident. In spite of massive crowd present near Erawat Dwar, a large number of devotees started moving towards Sangam which resulted in the stampede