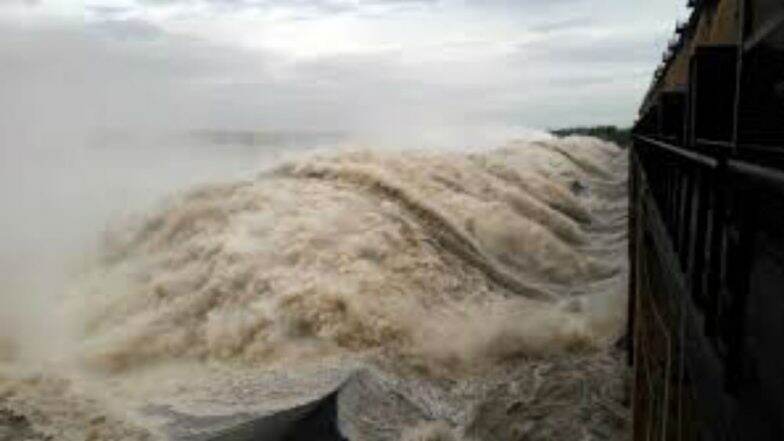 Bhopal, September 11: In a heart-wrenching incident, a father of three kids saved his children from drowning in the flood waters but could not save himself from drowning. The man, identified as 35-year-old Rizwan Khan and father of three, was a schoolbus driver by profession. Khan had taken his wife, children and brother for picnic at Baba Jhiri in Kolar, reported The Times of India. Surat Farmer Swam for 90-Minutes Across River to Save Son from Snakebite, His Attempt Ends in Tragedy.
The TOI report said that the family of Rizwan Khan and he himself were stuck on a rocky outcrop and the water kept rising. Sensing that the water-levels were touching dangerous levels, the father started carrying his children to safety.
First, he carried his two children in his arms and braved the torrent streams to reach them to safety. By that time, the current had become stronger and the third child could have drowned.
The man once again went back and tried to save his third child. This time too, he could successfully help the child reach the shores and his wife collected the child. However, just as he was about to get out of the stream, his leg got stuck due to a stone and the man was swept away by the tide. His body was found by the villagers after his wife and brother-in-law raised alarm.