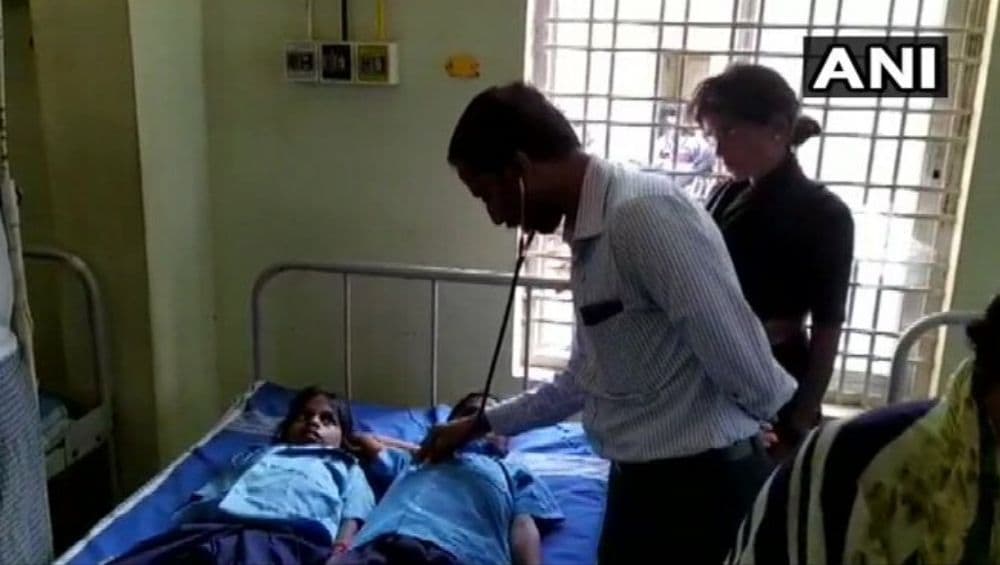 Karnataka, November 6: In a shocking incident, more than 60 students of a primary school in Chitradurga were admitted to a hospital on Wednesday. According to an ANI update, the students complained of stomach ache and vomiting after allegedly consuming mid-day meal at school.
A similar incident took place in Andhra Pradesh a few months back when 20 students of Ramakrishna Mission School were hospitalised allegedly after consuming mid-day meal in Tadepalli town of the state. After consuming the food, the children complained of vomiting and lost consciousness, following which they were rushed to a hospital. Mid-Day Meal Horror In UP's Etah District: Over 40 Students Hospitalised After Consuming Food At Kasturba Gandhi School.
Check ANI tweet on the Karnataka Mid Day Meal incident:
Karnataka: More than 60 students of a primary school in Chitradurga admitted to hospital today. Students complained of stomach ache and vomiting allegedly after consuming mid meal at school. pic.twitter.com/POZ7dA8ASN

— ANI (@ANI) November 6, 2019
In August, 22 students and a teacher were hospitalised after they consumed the mid-day meal provided in their schools in Pune. After they had the khichdi which was served in the meal, the students started feeling uneasy and complained of vomiting. Following which, they were rushed to the hospital.
The midday meal scheme is a school meal programme of the government of India designed to better the nutritional standing of school-age children nationwide.