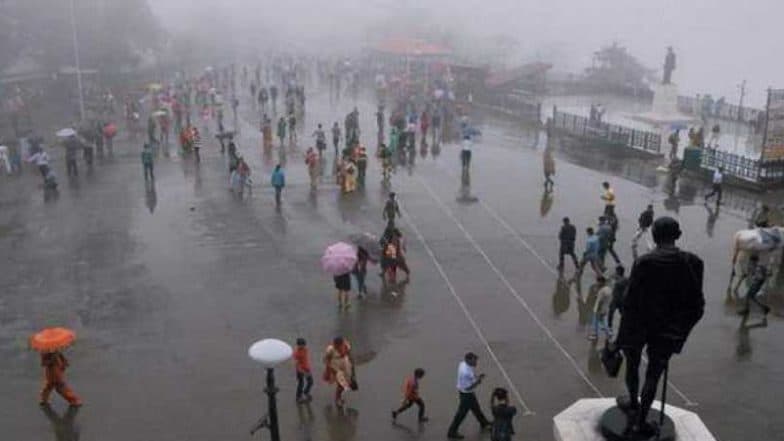 New Delhi, September 12: The withdrawal of the monsoon season will most likely start taking place between September 15 and September 20. The monsoons arrived late this year and the withdrawal has also been delayed.  A weather.com report says that out of the last eight monsoon seasons, four witnessed withdrawal after September 20. Monsoon 2019: IMD Forecasts 99% Rainfall in August, 100% in September.
Last year also, the withdrawal, happened over Rajasthan only by September 28. IMD declares the withdrawal date after three major criteria are met- like no rains for continuous five days, the establishment of the lower-level anticyclone, and considerable drop in moisture content evident in satellite images.
According to an Indian Express report, the rainy season for the country will end of a positive note and will be normal.   IMD officials have highlighted that rainfall in September will be normal like August and July months, taking the season's total rainfall to normal.
D Sivanand Pai, head, Climate Research and Services (CRS) at IMD, Pune as quoted in the report said, "This month too, we are expecting to record above normal rainfall over the country. The monsoon this year will end up being normal."However, the northeast region will end up remaining rainfall deficit.
Inspite of the late arrival of the rainfall this year, several parts of the country were flooded due to the continuous heavy rains that lashed several states.