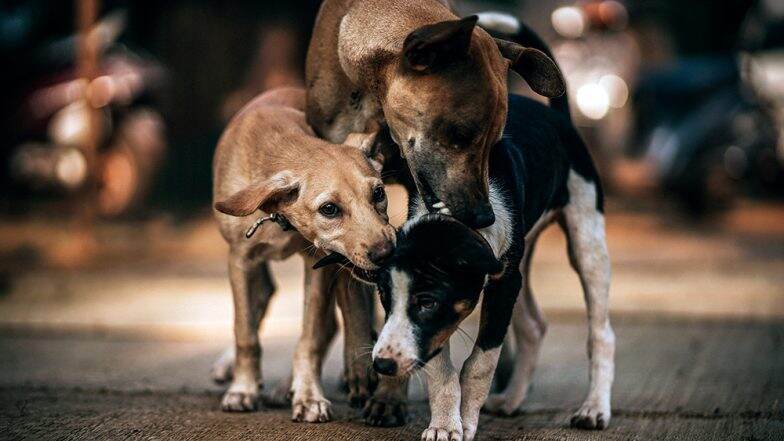 Mumbai, November 4: In another incident of cruelty against animals, three men in Mumbai were booked on charges of allegedly dumping several newborn puppies in a drain. Reports inform that a total of nine newborn puppies were separated from their lactating mother, leading to the death of one of those puppies. According to a report by TOI, the other eight surviving puppies were rescued nearly after 24 hours and were reunited with the mother by several animal rights activists. Mumbai's Stray Dog Lucky Who Was Mercilessly Beaten for Taking Shelter During Rains in Society Passes Away.
According to a report by Mumbai Mirror, the Tulinj police have registered an FIR against the security guard, a janitor and a resident of a Nalasopara society in connection with the incident. A complaint was filed by a man, an office-bearer of the Animal Welfare Board of India, saying that a stray dog in Agrawal building in Nalasopara East had given birth to nine puppies around two weeks ago. The incident came into light after a resident of the society, who regularly used to feed the dogs, found the puppies missing from the society.
The man, later contacted the complainant on Saturday, following which they began to inquire about the puppies and started searching for them. After hours of search, the eight puppies were found alive near a drain on New Link road, while one was found dead. Jain, along with several other men, took the puppies to the society and reunited them with their mother. During interrogation, a security guard of the society informed that a resident had instructed the janitor to get rid of the puppies, following which the litter was dumped in the nearby drain.