A stray dog in Mumbai, Lucky who was mercilessly beaten for taking shelter during rains in society at Worli, has passed away. The pooch was in a coma for the past few days and was battling with life. Vets could not save Lucky, and today morning at around 10:50 am, the pooch was declared dead. The sad news was informed by Bollywood actress Anushka Sharma, who along with Sonam Kapoor, John Abraham and other actors and actresses, protested against the cruelty that Lucky went through.
Anushka, in her Instagram story, wrote, "Lucky crashed this morning at 9:20 am. The vets did try to revive him but he crashed again at 10:50 am and couldn't be revived back. Lucky has passed on." She further added, "Stricter laws against animal cruelty. Stricter laws against animal cruelty," pressing on the urgent issue that is needed to be addressed.
Read the Official Statement: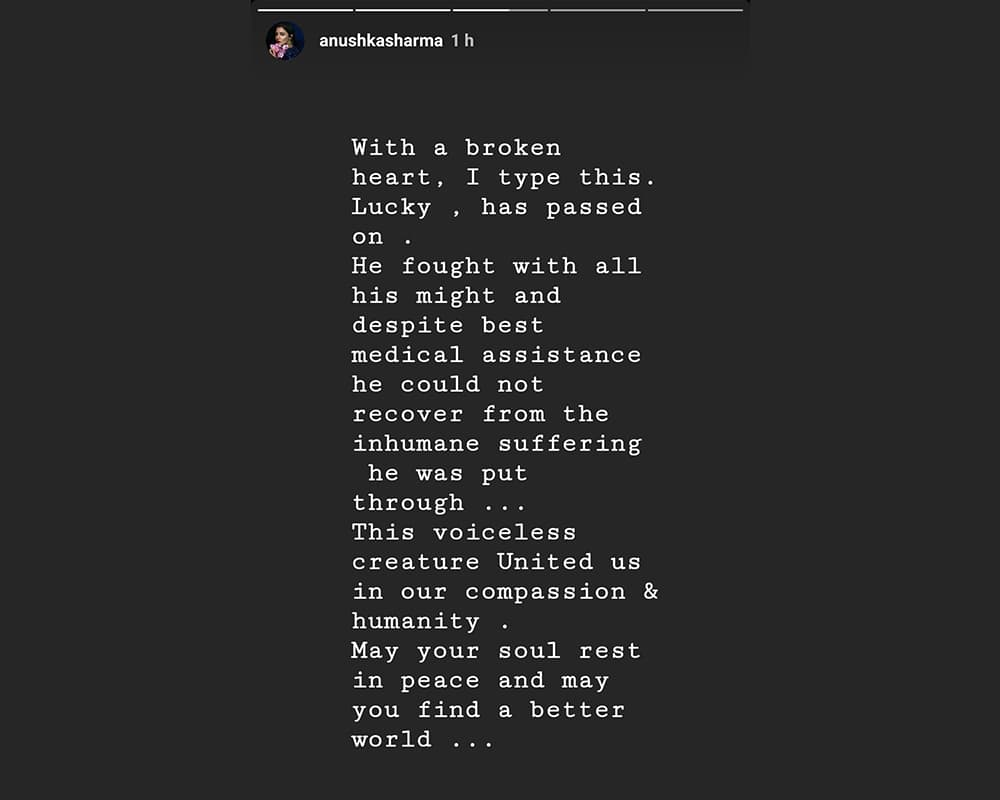 Lucky Couldn't be Saved!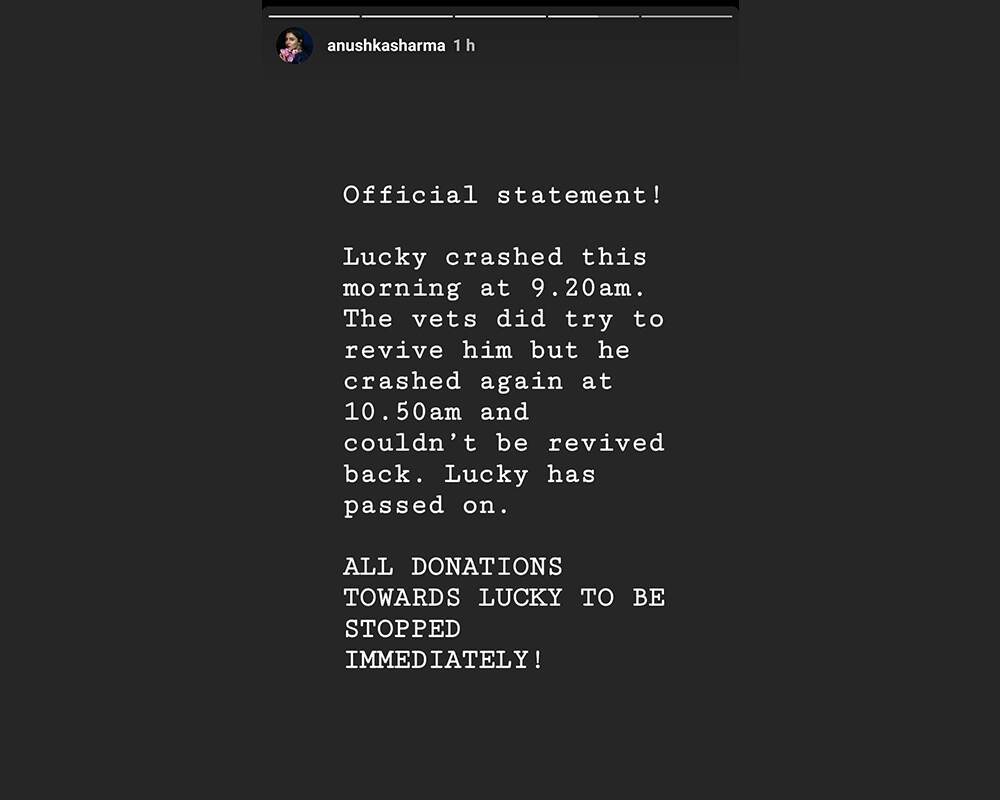 During the end of July, netizens online were shocked to come across the horrific condition of Lucky, that was brought to light by Sonam Kapoor. Under resident Mr Bhatia's instruction, the dog was mercilessly beaten by the watchman of society. As the video gained national attention, the Bombay Animal Rights on July 27, lodged an FIR with the Worli Police against the culprits. PETA and animal rights activists signed an online petition, and crowdfund was also initiated for Lucky's treatment.
The vets could not save Lucky. The pooch's tragic incident highlights the horrific condition that stray dogs in India face each day. It is an increasing concern that needs close attention and humans must be accountable to be responsible. We hope Lucky's soul rest in peace and that it is the last incident of its kind.
(The above story first appeared on LatestLY on Aug 07, 2019 08:41 PM IST. For more news and updates on politics, world, sports, entertainment and lifestyle, log on to our website latestly.com).