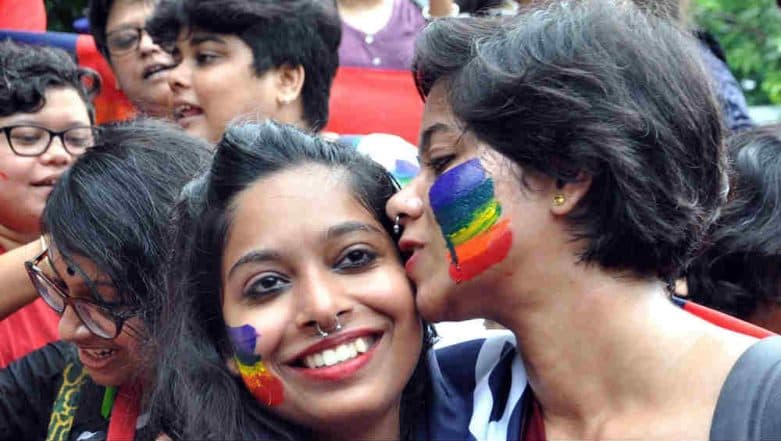 Mumbai, July 29: The city hosted its first job fair, named Vividh for the members of the lesbian, gay, bisexual, transgender, queer and intersex (LGBTQI) community at Nehru Centre, Worli on Sunday. According to a Hindustan Times report, more than 15 companies, including corporates and media firms, were present to hire aspiring candidates. Same-Sex Marriage Still a Distant Dream? Government Abides by Section 377 Verdict 'But Not in Favour' of Married Gay Couples.
Vividh was also open to other marginalised section of our society like-acid attack survivors and differently-abled people. Godrej, Ernst and Young, Dr Reddy's, IBM and Standard Chartered were some of the companies present at the fair. From gender-neutral washrooms to medical benefits for same-sex couples, every company offered some policies keeping in mind the LGBTQI candidates. Chennai: Boy Commits Suicide Over Homophobia, Posts 'Not My Fault I am a Gay' on Facebook.
The main objective of the event hosted by 6 Degrees was that even after Supreme Court struck down the provisions of Section 377, which decriminalised gay-sex, there is no portal till date which can help people in the community to find jobs.
There are several cases of workplace harassment, which members of the LQBTQI face on a regular basis. Early this month, a 19-year-old boy working in Chennai committed suicide after he was mocked and ridiculed for being homosexual. The young boy, who hailed from Mumbai had put up a social media post narrating the ordeal he experienced. In another recent case, a 25-year-old man Aniket Patil, ended his life because he was taunted at the workplace over his sexuality.