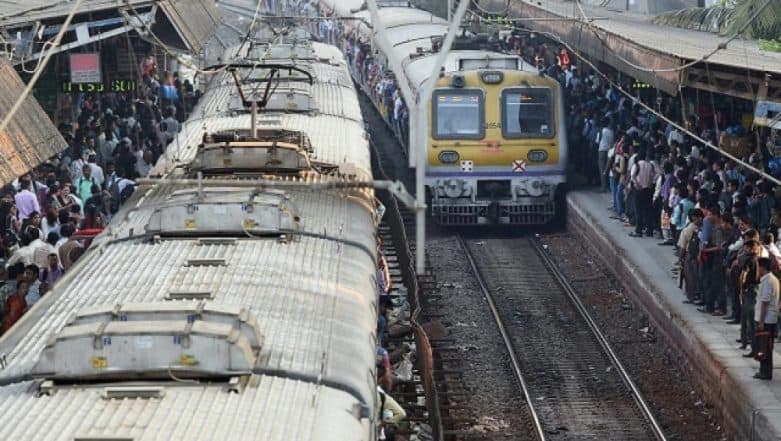 Mumbai, July 17: Five commuters on three Central Railway (CR) trains in Mumbai were injured in the stone-pelting incident on Tuesday. The pelting took place when the local trains were between Kurla and Vidyavihar railway stations around 4 pm, reported Hindustan Times. Kurla Government Railway Police (GRP) have detained the accused and are verifying his past criminal records. Central Railway Releases New Time Table From July 1, 2019; Check Revised Schedule And Train Timings.
Ratnadeep Chandanshive was wounded on his elbow soon after the train left Kurla station. Moments later, Rajesh Pawar, 17, who was on his way to home, was also hit by a stone near Gaiman bridge, reported Hindustan Times. He received serious injuries on his forehead. With the help of fellow passengers, he deboarded at Ghatkopar and was rushed to Bhabha Hospital.
Another commuter, Ajay Kahar, sustained injuries in his head after being hit by a rock. The other victims are Tausif Khan and Devilal Badaria. Following the episode, police registered an FIR and detained a suspect, reported Hindustan Times. Cops are yet to ascertain the cause of the incident.
This is not the first incident, earlier, last week, four commuters were hit by stones while travelling on Central Railway trains. The GRP has registred two cases under the Indian Railways Act (IRA). Meanwhile, CR chief public relations officer Sunil Udasi said that CCTV cameras have been installed in the area which is prone to stone-pelting.