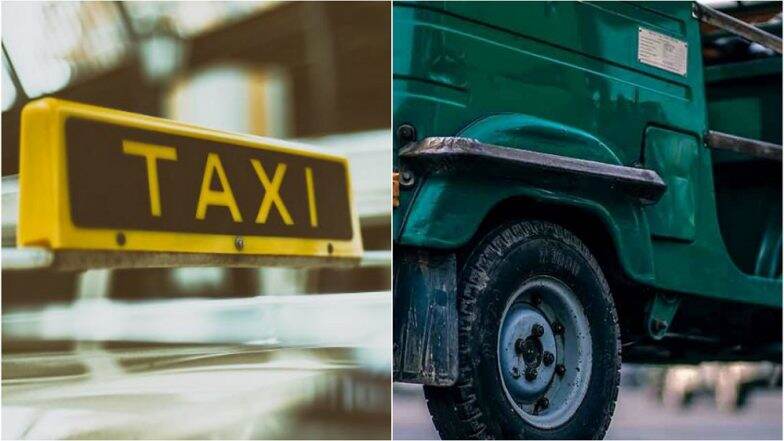 Mumbai, June 28: In two separate cases of sexual harassment, the Mumbai Police has booked a taxi driver and an auto rickshaw driver for masturbating in public. The identity of the accused is yet to be ascertained. A search operation has been launched by the police to nab both of them, based on the details provided by the complainant.
The first case was registered by the police Tuesday, when a 19-year-old reached out to the cops via Twitter. The complainant said she was jogging near the Powai lake in Hiranandani at around 11:54 pm, when a man dressed in auto driver clothes began flashing while looking at her. Man Who Masturbated on Woman at Huda City Center Metro Station Arrested by Gurugram Police
The woman, who has been living in Mumbai since 2015, said she was terrified on finding the man staring at her and "masturbating". She was unable to note down his auto rickshaw number.
The police is scanning CCTV footages to identify the accused and further the probe in the matter.
The second case was reported on Thursday, in which a taxi driver has been booked for "flashing" before a passenger. As per the complainant, she had taken a local taxi from Nariman Drive for Dadar at 9:30am in the morning. She was seated along with her mother.
Enroute, the driver began staring and "objectifying" her. He went ahead to unzip his pants and stimulate the genitals, the sexual harassment victim alleged.
The complainant said she raised her voice against the taxi driver, which forced the latter to stop the vehicle. He asked her to "forgive" him and not to reach the police.
However, the victim decided to file an FIR. Though she was unable to find the driver's name, she had noted down his cab number - "MH01 BT7115" - and provided the same to the police.