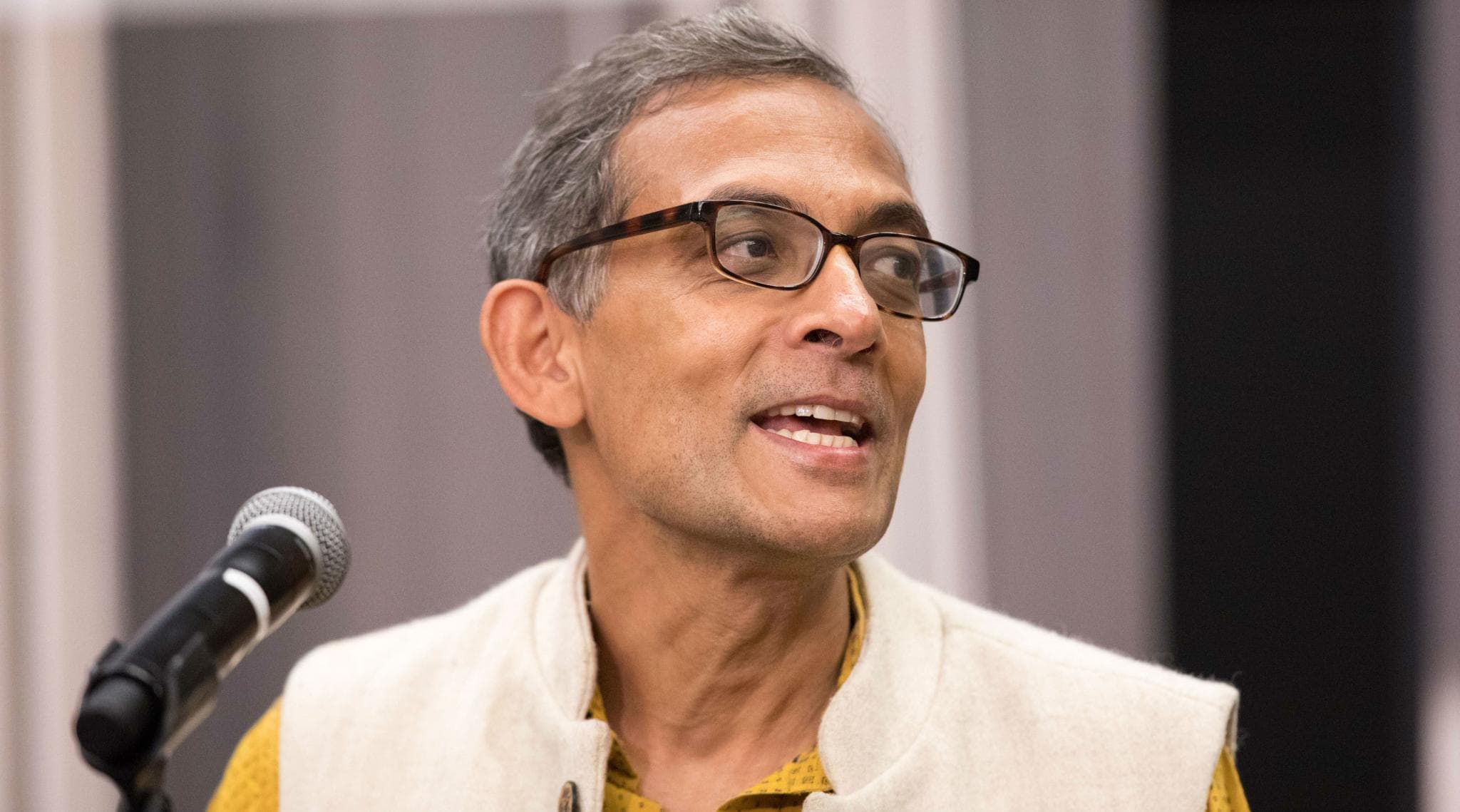 Kolkata, October 16: Nobel laureate Abhijit Banerjee will visit India this Friday and he is expected to be in Kolkata on October 22. According to a Times of India report, Banerjee will spend a day at their Ballygunge Circular Road home in Kolkata. Abhijit Banerjee Wins Nobel Prize 2019 For Economic Sciences: PM Narendra Modi, Rahul Gandhi, Mamata Banerjee, Others Wish Indian-Origin Awardee.
He will be present in New Delhi to launch his book- Good Economics for Hard Times, Better Answers to Our Biggest Problems' on Saturday. He will also be attending an event organised by the Liver Foundation West Bengal in New Delhi and on the same night will take a flight to Kolkata to meet his family.
Banerjee will be travelling alone and not with his wife Esther Duflo as the latter will stay home with their two kids. The trip planned at home is quite short and therefore, Banerjee has promised a family trip to Thailand soon. The Bengal government is planning a gala celebration for Banerjee when he is in town.
Indo-American Abhijit Banerjee was conferred 2019 Nobel Prize for Economic Sciences along with French-American Esther Duflo and Mechel Kremer of the United States. They were involved in ground-breaking research to look into the aspects of poverty alleviation. They were honoured with the 'Sveriges Riksbank Prize in Economic Sciences in Memory of Alfred Nobel' for their research on the methods to alleviate global poverty.