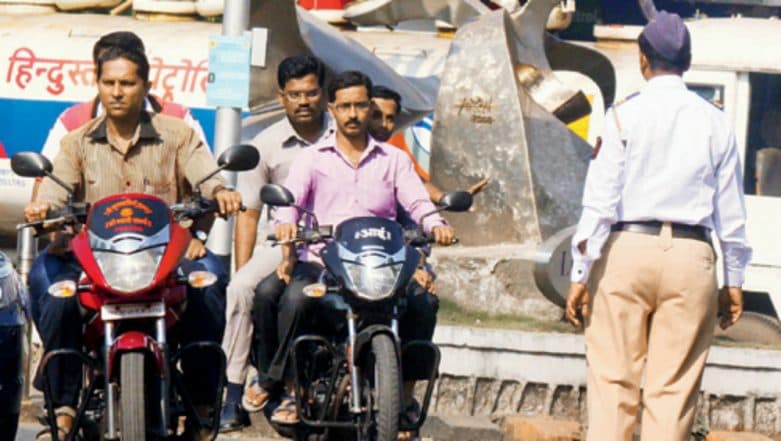 Delhi, September 17: Supreme Court on Monday stayed the National Green Tribunal's 2017 order that odd-even rule must be executed for two-wheelers. This means two-wheelers will now be exempted from the odd-even rule, the next time it is implemented in the national capital.
The odd-even rule was implemented in January 2016 in order to improve Delhi's air quality. Since then no restriction was imposed on two-wheelers. Half-hearted Odd-even Vehicle Policy Fails to Produce Result for Jakarta
The Supreme Court bench comprising of Justice Madan B Lokur and Dipak Gupta was told by Additional Solicitor General (ASG) ANS Nadkarni, representing Delhi government that it would be impossible to accommodate everyone if Odd-even rule scheme is made applicable for two-wheelers. Under the scheme, Odd and even numbered vehicles run on the roads on alternate days.
ANS Nadkarni said that there are approximately 68 lakh two-wheelers in Delhi and they were seeking an exemption for two-wheelers. He said that the NGT had passed an order on December 15 last year in this regard and they were complying with all directions but want an exemption for two-wheelers in the odd-even scheme.
On November 11 last year, the green court had banned most exceptions - including those to government officials, women and two-wheelers for the odd-even scheme. The NGT had dismissed this review and said that exempting two-wheelers from this scheme would defeat the whole purpose of the Odd-Even scheme and will not improve Delhi's air quality.
The Aam Admi Party Government had said that including two-wheelers would mean over 65 lakh people further using the public transportation which was not sufficient and would create "chaos" and "complete anarchy" on the city's street.
"It is undisputed before us that there are over 60 lakh two-wheelers in Delhi. The number also consists of two-wheelers which are very old and their emissions are beyond prescribed limits," a bench headed by NGT Chairperson Justice Swatanter Kumar had said.
With inputs from PTI