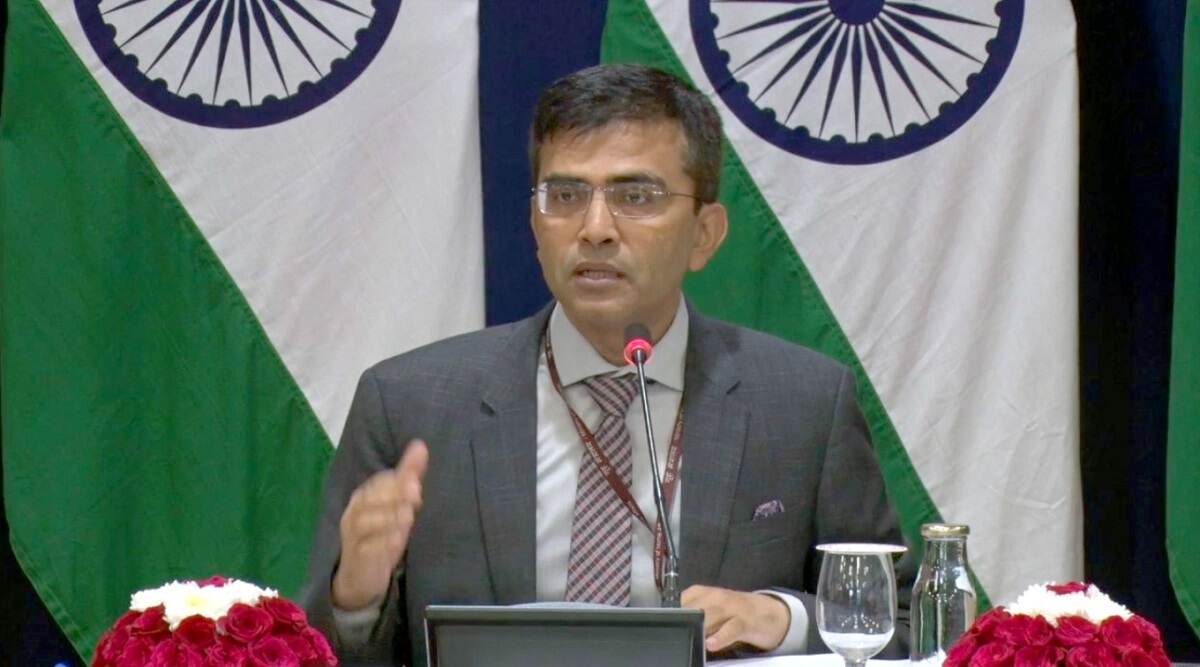 New Delhi, January 23: India on Thursday raised concerns over the planned protest by pro-Pakistani groups outside the Indian Embassy in London. The Indian High Commissioner took up the matter with the authorities in the United Kingdom. The Ministry of External Affairs (MEA) in a statement said India had alerted the UK authorities about the need to secure premises of the Indian Embassy in London. Indian High Commission in London Targeted Again, UK-Based Pakistanis Hold Violent Protest Over Kashmir Issue.
On Wednesday, Indian High Commissioner to UK, Ruchi Ghanshyam, called on UK Home Secretary Priti Patel and expressed concerns over the protests by the pro-Pakistani groups on January 26. According to a report published in India Today, banners have been put up calling people to assemble outside all Indian missions across the globe in a "Burn Indian Constitution" drive. Some banners also calls for 'London Protest' to declare 'Indian Republic Day as Black Day'.
Asked about planned protests by pro-Khalistani groups outside the Indian High Commission in the UK, Ministry of External Affairs spokesperson Raveesh Kumar said there had been incidents which have happened in London in the past and India has taken up the matter very strongly with the UK Foreign Office. British Indians in London Clean Mess Created by Pakistani Protesters Outside Indian Embassy, Send the Special Invoice to Mayor of London (View Pics).
"This was again done a few days back by the High Commission of India in London. We have sensitised them about the need to secure our premises, the safety of our persons who are working there and this is all part of what constitutes a normal diplomatic behaviour by other countries," he added. The MEA expressed confidence that the UK government would take adequate steps to ensure that there is no untoward incident as has happened in the past. As per some reports, pro-Khalistani groups will also be participating in the protest.
Meanwhile, on Saturday, the eve of Republic Day, a collective of Indian diaspora groups have also called for a "National Demonstration Against Fascism in India" during which hundreds are expected to gather outside Downing Street before marching up to the Indian High Commission here. The march has been called as a protest against India's new Citizenship Amendment Act (CAA) and is expected to be joined by activists and students from various universities and organisations.
Last year, on India's Independence Day, protest that erupted outside the Indian High Commission in London turned violent. The protest march was carried out over the Jammu and Kashmir issue. Similar demonstrations were carried out in London on Diwali. Indian diaspora opposed these protests.
(With inputs from PTI)