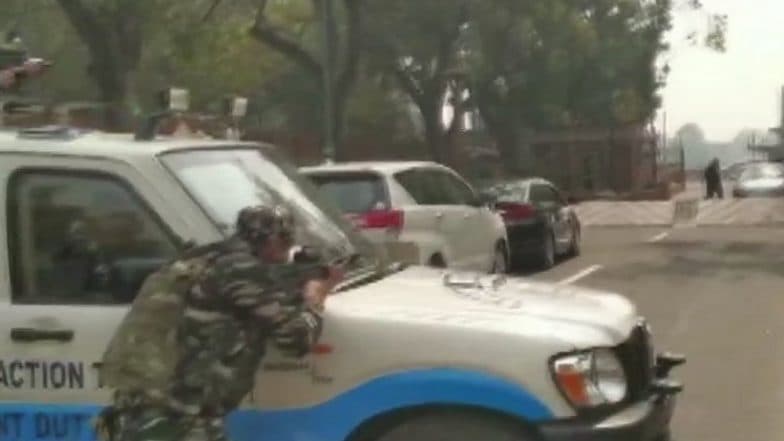 New Delhi, February 12: The security has been tightened outside Parliament after Congress MP from Manipur Dr Thokchom Meinya's car rammed into a barricade. More details are still awaited. Meanwhile, Parliament security personnel has started investigating the cause of the incident. Parliamentary Panel Summons Twitter for Alleged Bias Against 'Nationalist' Accounts.
Meinya is a member of the Lok Sabha who is currently serving his third consecutive term. He represents the Inner Manipur constituency of Manipur. Indian Cities to Get Free CCTV Cameras as Part of USD 1.5 Million 'Secure Our City' Global Campaign.
#UPDATE: The car belongs to Congress Lok Sabha MP from Manipur Dr Thokchom Meinya. Parliament security personnel are investigating the cause of the incident. https://t.co/xwqHu8yBeB

— ANI (@ANI) February 12, 2019
Earlier in 2016, Aam Aadmi Party (AAP) MP Bhagwant Mann also stirred controversy by making a video of Parliament House complex and posted it on social media. He was later found guilty in December 2016, by a parliamentary panel for putting the security of Parliament House at risk. He then suspended from Parliament for the rest of the winter session in 2016.