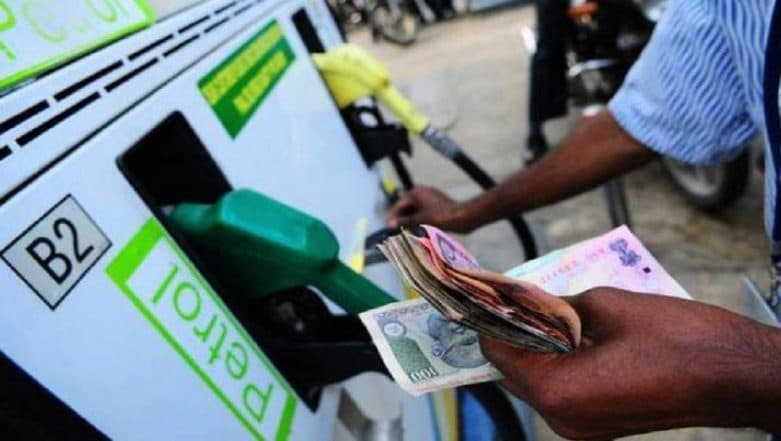 Mumbai, February 1: The prices of petrol and diesel were down marginally on Friday, ahead of the Interim Budget 2019 to be presented by the Narendra Modi government. In Mumbai, the petrol price today was Rs 76.57 per litre, 15 paise less than what it was yesterday while diesel price was Rs 68.81 per litre, 10 paise less than the cost on January 31. LPG Cylinder Price Falls Day Ahead of 2019 Budget, to Cost Rs 30 Less form February 1.
In Delhi, the price of petrol today was at Rs 70.94 per litre while the cost of diesel was Rs 65.71 per litre. In Chennai, the price of petrol today was Rs 73.64 per litre while diesel was at Rs 69.41 per litre. The price of petrol and diesel in Kolkata today was Rs 73.04 per litre and Rs 67.49 per litre respectively.
While there was a slight hike in fuel prices last month, the prices started falling towards the end of January. All eyes are now on Budget 2019 to be presented by Interim Finance Minister Piyush Goyal to see if there would be any relief announced with respect to petrol prices.
There have been demands of bringing petrol and diesel prices under the purview of the Goods and Services Tax (GST), which will help bring down fuel prices drastically.
Meanwhile, a day before the Interim Budget 2019, the central government on Thursday also announced a reduction of Rs 30 per cylinder in the price of non-subsidised domestic LPG. The reduced price will be effective from today.