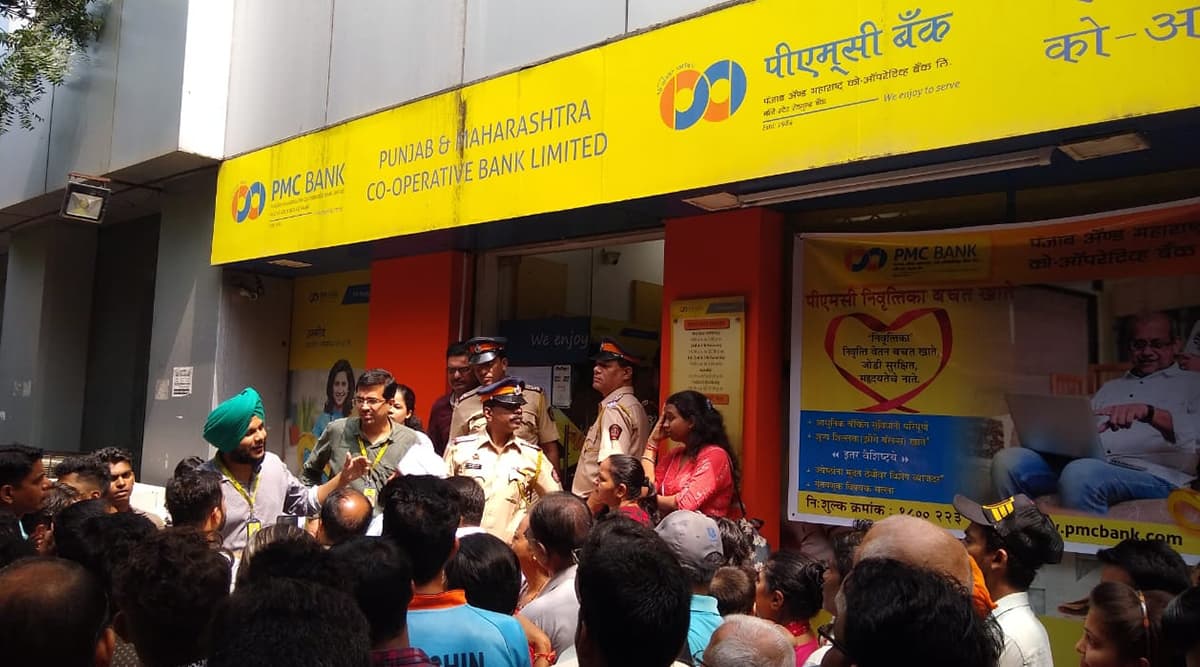 Mumbai, December 4: With each passing day in the Rs 4,355 Crore scam of crisis-ridden Punjab and Maharashtra Bank, new revelations are arriving. In the latest development, the Economic Offences Wing (EOW) of Mumbai Police have claimed that prior to the restrictions imposed by Reserve Bank of India, 23 individuals comprising senior bankers, directors and account holders allegedly withdrew around Rs 70 crore.
According to a report, published in the Economic Times, EOW -- probing the scam -- had claimed that all these individuals withdrew the money between September 7 and September 19. Following this, former managing director of PMC Bank -- Joy Thomas -- on September 21 wrote to the RBI regarding alleged violations and the apex bank imposed its restrictions on PMC. It is to be known that from September 23 to December 4, the withdrawal limit has been increased to Rs 50,000 from Rs 1,000. PMC Bank Scam: Mumbai Police's EOW Arrest Three More Former Directors.
Estimated at Rs 4,355 crore scam earlier by the EOW, now the alleged fraud had reached to a whopping amount of Rs 6,670 crore. This was revealed after Grant Thornton conducted a forensic audit of the bank. Grant Thornton's draft report further informed that they had found alleged misappropriation of Rs 5 crore by bank employees. Officials state that HDIL had allegedly paid at least Rs 70 crore to the relatives of the accused former directors of PMC Bank.
Informing more, the officials have said that these amounts were allegedly paid as 'kickbacks' that the former directors and their relatives received so that alleged irregularities in the company's accounts could 'overlooked'. Whistleblowers have even claimed about some masked accounts operated by HDIL in their meeting with RBI on September 18. Nirmala Sitharaman Says Nearly 78 Per Cent PMC Bank Depositors Allowed to Withdraw Entire Balance.
Meanwhile, EOW on Tuesday arrested three former directors of crisis-ridden Punjab and Maharashtra Bank after they allegedly failed to give 'satisfactory answers'. All the arrested people -- Jagdish Mookhey, Mukti Bavisi and Trupti Bane -- were to be produced Esplanade court at Azad Maidan on Wednesday. The chief metropolitan magistrate court remanded Mookhey and Bane in police custody till December 11. Bavisi could not be produced before the court on Wednesday as she was admitted to a hospital for treatment.
Apart from the three former directors, the EOW had earlier arrested managing director of the bank, Joy Thomas, chairman of the bank, Waryam Singh and promoters of HDIL -- Rakesh and Sarang Wadhawan. With the arrest of Mookhey, Bane and Bavisi, the total number of persons arrested in the case has gone up to 12.