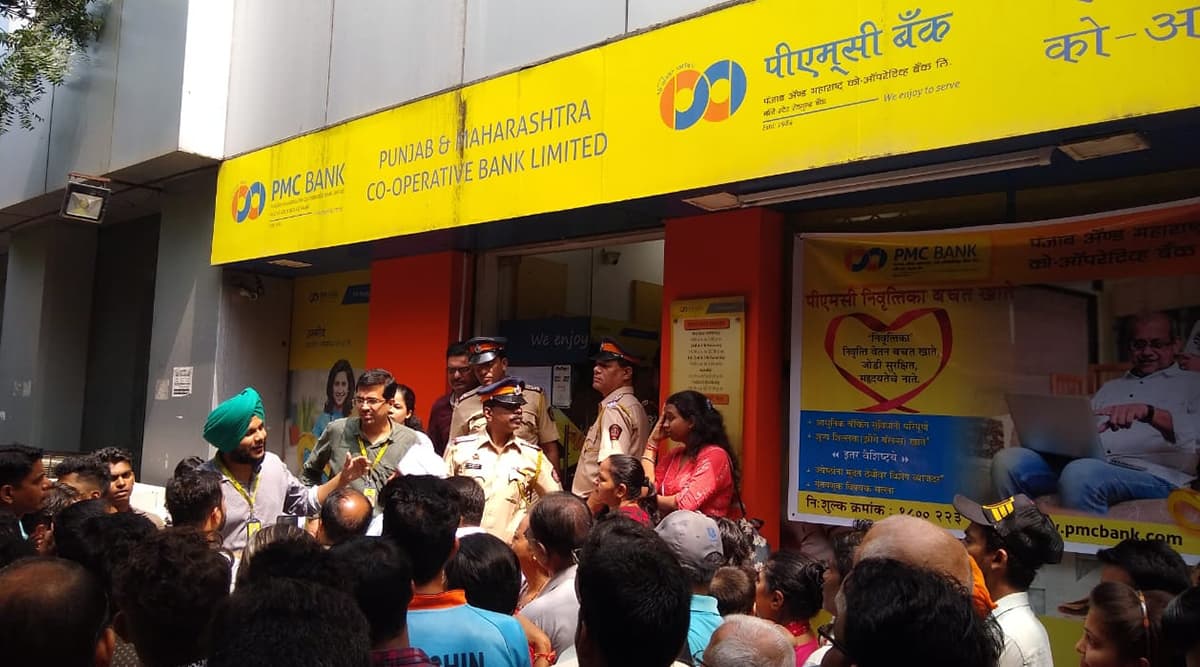 Mumbai, December 3: The Economic Offences Wing (EOW) of Mumbai Police on Tuesday arrested three former directors of crisis-ridden Punjab and Maharashtra Bank. Among the three arrested include two female directors who are accused in the Rs 4,355 Crore scam. The case is being probed by EOW, ever since the scam came to light in September this year.
According to the initial information, all the three former directors were called by the probing team at the EOW headquarters at Crawford Market in Mumbai for questioning on Tuesday. Later they were arrested at around 5:30 pm after they allegedly failed to give 'satisfactory answers'. All the arrested people -- Jagdish Mookhey, Mukti Bavisi and Trupti Bane -- would be produced Esplanade court at Azad Maidan on Wednesday. Nirmala Sitharaman Says Nearly 78 Per Cent PMC Bank Depositors Allowed to Withdraw Entire Balance.
Reports state that Mookhey was one of Board of Directors (BOD) and a member of its Audit Committee for three consecutive terms--2005-2010, 2010-2015 and 2015-2020. Similarly, Bavisi too was the BOD and its Loans and Advances Committee between 2011-2015 and 2015-2020. On the other hand, Bane was the BOD and member of the Recovery Committee for the period 2010-2015.
As per the preliminary enquiry details, all the arrested former directors of the PMC were allegedly involved in the sanctioning of the bank's loans as well as their recovery to realty firm Housing Development and Infrastructure Limited (HDIL). Apart from the three former directors, the EOW had earlier arrested managing director of the bank, Joy Thomas, chairman of the bank, Waryam Singh and promoters of HDIL -- Rakesh and Sarang Wadhawan. Several others have also been arrested too.