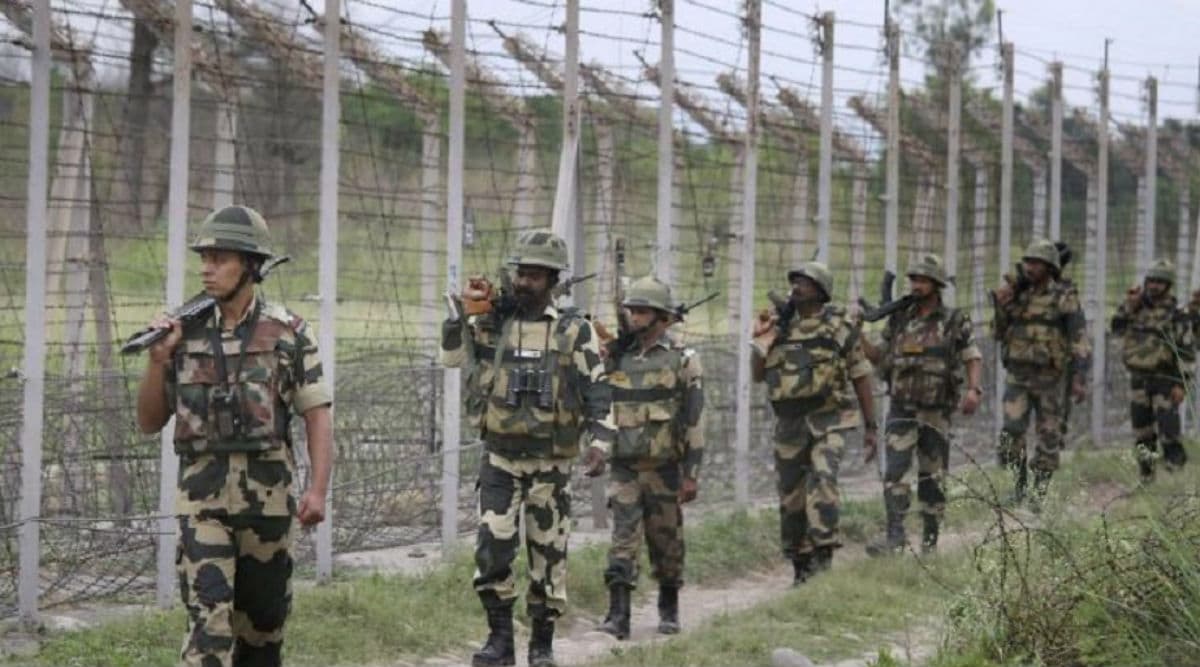 Amritsar, October 25: The Border Security Force (BSF) spoiled an infiltration attempt on Thursday night. A Pakistani intruder was killed by BSF personnel near Border Out Post-Bharowal in Punjab. The BSF troops opened fire after noticing suspicious movement in paddy fields at around 9:45 pm.  According to reports, the deceased was trying to cross the India-Pakistan border. Till now, the identity of the intruder has not been received by force. More details are still awaited. After the incident security agencies have been put on high alert. Punjab: Drone-Like Object Spotted Hovering Near Indo-Pak Border in Ferozepur.
The intruder was killed days after the BSF spotted multiple drones entering from Pakistan's side in the Ferozepur district of Punjab. As per ANI, several drones were spotted late at night on Monday in Hussainwala sector in the district. Troops also fired on drones which entered from the Pakistan side.
In the past few months, several Pakistani drones have also been spotted by the BSF along the India-Pakistan border. Earlier this month, intelligence agencies informed the Ministry of Home Affairs (MHA) that Pakistan "state actors" were behind the weapons drop by drones across Punjab in September. A report was also to the MHA regarding this. A huge cache of AK-47 assault rifles and grenades were dropped in Punjab last month.