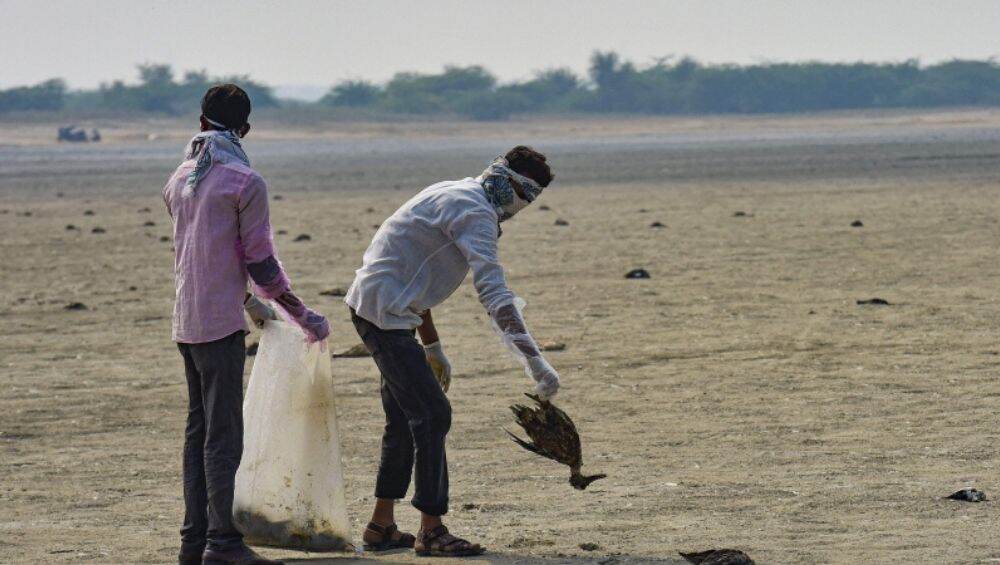 Jaipur, November 18: More than 4,132 birds were found dead around the Sambhar Lake, thus taking the death toll of the avian to 15,000. According to an Indian Express report, the government has so far buried 10,861 birds, and around 229 birds are currently struggling for their life from a deadly unknown disease.
The species affected include the Domicile Crane and Eagle Owl, a migratory bird arriving from Mongolia, besides the Northern Shoveler. The government is yet to find out the reason behind the deaths of the avian species. Laboratory reports from three centres are still awaited. Rajasthan: Thousands of Migratory Birds Die Mysteriously in Sambhar Lake Near Jaipur.
Experts fear that the current method of disposal of carcasses could lead to an epidemic. Reports say that the rotting carcasses were infecting a larger area than earlier estimated. There is a fear that it might reoccur again next year and cause a larger number of deaths.
Gehlot had suggested a specialised rescue centre for the birds, however, people involved in the cleaning of bird carcasses have said that they have not been provided with any boats.