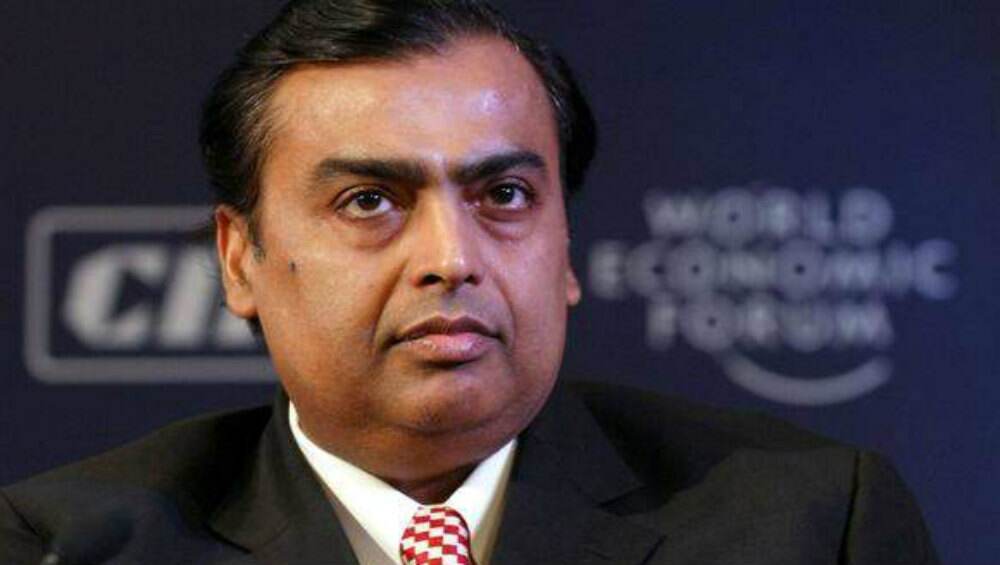 New Delhi, October 18: Reaching another milestone, the Mukesh Ambani-led Reliance Industries Limited (RIL) became the first Indian listed company to cross the market valuation cap of Rs 9 lakh crore. After the initial rounds of trading at the Bombay Stock Exchange, the RIL surged to  9,01,490.09 crore. The company succeeded in crossing the m-cap value after its shares surged in value by 2.28 per cent. Reliance Jio to Charge Customers 6 Paise Per Minute For Voice Calls to Airtel, Vodafone And Other Mobile Networks; Here Are Details of The New Plan.
The price of per RIL share jumped to a record-high of Rs 1,428 ahead of the Rs 9 lakh crore m-cap announcement. The company was followed by the Tata Consultancy Services (TCS). The market valuation of the IT giant stood at around Rs 7.66 crore.
Last year, RIL and TCS became the only Indian companies to cross the Rs 8 lakh crore market valuation cap. The faet was first achieved by Reliance, which crossed the mark in August 2018, followed by the TCS in September 2018.
While Reliance has maintained its constant surge at the stock market, TCS has gone back and forth, and struggled to maintain its lead above the Rs 8 lakh crore mark.
Meanwhile, market experts are of the view that the RIL is likely to further consolidate its position, owing to the success being made by Reliance on various fronts including oil marketing and sale, and the profits being made by its rapidly growing communication arm, Jio.