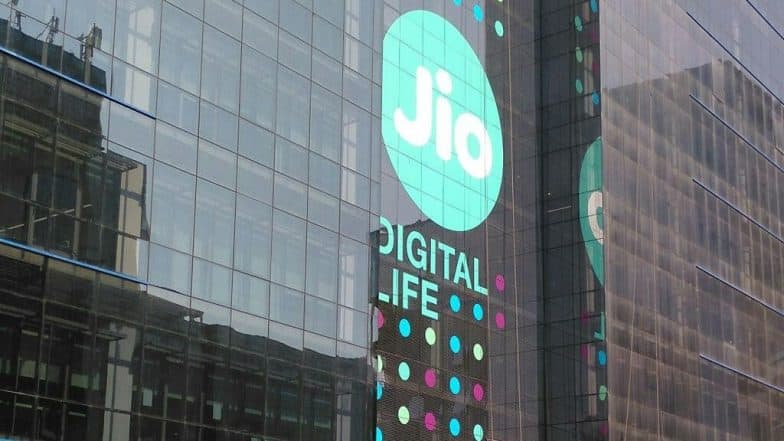 New Delhi, October 9: India's leading telecom company Reliance Jio on Wednesday announced that it would soon charge customers 6 paise per minute for voice calls made to other mobile networks. With the new notification, JIO is going to charge the customers for all the outgoing calls to other mobile operators. However, to ease up the process and retain its customers, Jio has come up with an additional Interconnect Usage Charge or IUC top-up vouchers, based on the usage of internet and calls. Here are all the details you know.
Stating that the new interconnect usage charge (IUC) will be in place till Telecom Regulatory Authority of India (TRAI) abolishes IUC in line with its present regulation, JIO mentioned that this temporary charge would come to an end by December 31 and consumers will not have to pay this charge after that. It is to be known that IUC is a cost paid by one mobile telecom operator to another when its customers make outgoing mobile calls to the other operator's customers. Reliance Jio to Retrieve 6 Paise a Minute Termination Charge for Mobile Voice Calls to Other Operators.
Here are the IUC top-up vouchers offered by Reliance Jio for customers:
IUC Top-Up Voucher Amount (

Rs)

IUC Minutes

Free Data Entitlement (GB)

 

(non-Jio mobiles)

10

124

1

20

249
2

50

656

5

100
1,362

10
According to the Jio press release, the price differential of free voice on Jio network and exorbitantly high tariffs on 2G networks causes the 35 crores to 40 crore 2G customers of Airtel and Vodafone-Idea to give missed calls to Jio customers. Jio network receives 25 to 30 crore missed calls daily. Its press release said that in the last three years, Jio had paid nearly Rs 13,500 crore as NET IUC charges to the other operators.